Dry Fruit And Soonth Ke Ladoo ( Dry Fruits And Dry Ginger Ladoo)
This ladoo's are extremly healthy...and boost immunity .. it is very good for mother's after post delivery.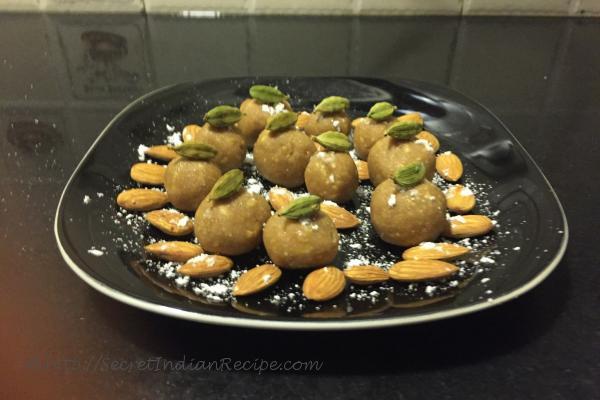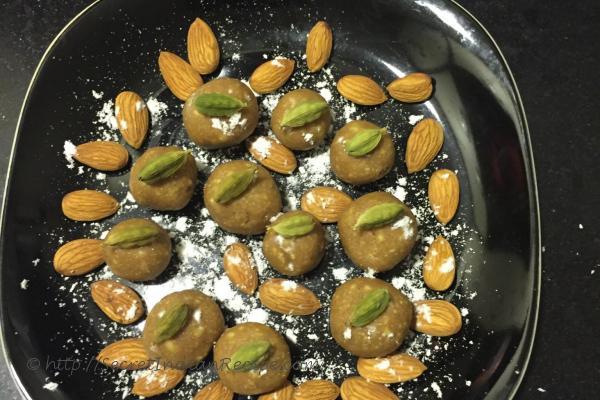 Ingredients:
100 gram Soonth powder ( Dry Ginger Powder)
100 gram Jaggery(gud)
200 gram Ghee
100gram mix dry fruit (Almond,pista,apricot,)
1 grm Kesar ( Saffron)soaked in milk.
Pinch of Elachi ( Cardamom) powder
Directions:
Heat ghee on slow flame for 2 min.
Grind all the dry fruit and make powder.
Now take soonth powder in a bowl.
Mix dryfruit powder and elachi powder nicely.
Then cut the jaggery ( gud) finely and mix in soonth mixture.
Then put kesar and again mix it well.
Finally put hot ghee in the bowl and mix it well.
When it becomes thick paste give them ladoo shape....
Garnish it with chopped Almonds.
Footnotes:
You can add dryfruit as per your like..