Dry Fruit Laddu Recipe
These delicious dried fruit ladoos are the perfect snack during any festival.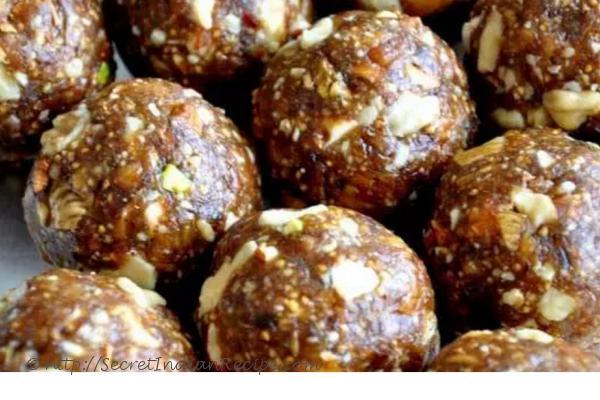 Ingredients:
1 cup Dates chopped
2 tbsp Almonds
2 tbsp Cashews
9 Dried Figs chopped
2 Green Cardamom seeds crushed using a mortar and pestle
Directions:
Roast the almonds in a pan until they brown.
Allow the almonds to cool and then grind them, the dates, figs, raisins and powdered cardamoms into a coarse mixture.
Shape the mixture into small balls.
Enjoy!