Dry Fruit Stuffed Dahi Ke Kebab
The melt in your mouth outer layer of paneer is provided with flavorful crunch by dry fruits.This awesome recipe is also high in protein.Serving it with green chutney is match made in heaven.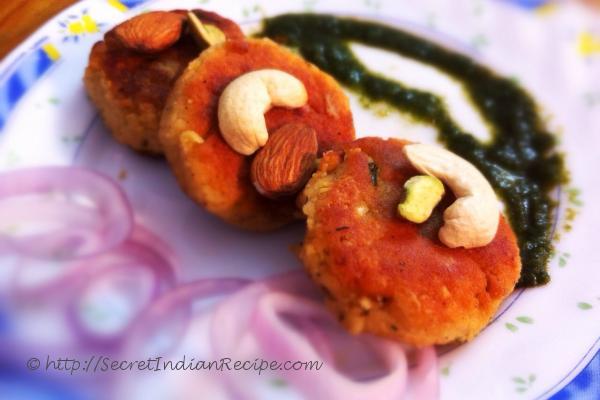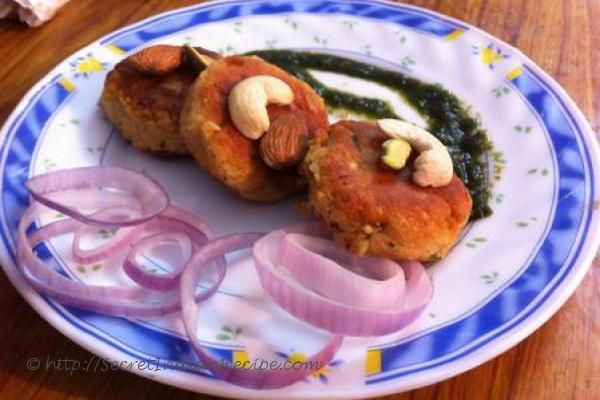 Ingredients:
Hung yogurt 400 gms
Roasted chana dal powder 1 tbsp
Cornflour 1 tbsp
Salt to taste
Red chilli powder 3/4 tsp
Gram masala powder 1/2 tsp
Almond 5-8
Cashew 5-8
Ginger 1/2 inch
Coriander 1/4 bunch
Green chilli 1-2
Directions:
Hung yogurt in muslin cloth till water separates.
Mix hung yogurt, roasted chana dal powder, cornflour, salt, red chilli powder, garam masala powder together, set aside.
Chop almond, cashew, ginger, coriander and green chilli for the stuffing , mix it all together to prepare stuffing mix.
Take little yogurt mixture make a well.
Place stuffing mix in and close it just like a kebab.
Dust kebab in cornflour.
Shallow fry it with little oil.
Garnish with nuts.
Serve hot with green chutney