Dry Fruits Ladoo
Aaha!I just love these ladoos. These are quick and easy to make and are full of good fats and many vital minerals like iron and calcium. I make these Ladoos on almost all celebrations in house. This year, I made it for Holi and my stock will last for a month, I guess. Happy Holi to you!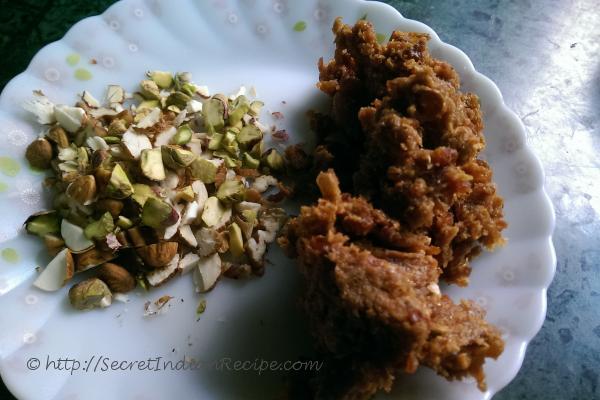 Ingredients:
Dates – 500 grams
Pistachio – 25 grams
Almonds – 25 grams
Walnut – 25 grams
Cashew – 25 grams
Directions:
Deseed the dates and grind them in grinder as fine as possible.
Chop the pistachio, almonds, walnuts and cashew as finely as possible. This will help in binding the ladoo since we are not using any binding agent like besan or flour.
Now mix the grounded dates w ith chopped dry fruits. You have to use your hands to mix them.
Divide the mixture into equal sized balls or laddos.
Keep in the refrigerator for 20 mintues to set.
Enjoy energy packed dry fruits whenever you feel like.