Easter Carrot Cake (carrot Cake Baked For Easter)
I don't know how carrots and Easter is related but I guess since Easter bunnies are a practice in the West, we Christians in India have taken to them too. In Kerala we aren't particular about these things except for in some pockets of Kerala like Cochin where I come from or Kannur one of the oldest cities in Indian known for their history of baking. This recipe is from my mom's friend who happens to be an Anglo- Indian settled in Mumbai but has her roots in Goa. Now Goa and Mumbai are two places where you will find Easter eggs, bunny cakes and Carrot cake for Easter. I made this cake for last Easter but have not been able to post it ever since. And with Easter fast approaching I was reminded of this recipe. It usually uses a cream cheese frosting and in the humid weather of Kerala, I was so tired after baking this, I got some ice cream and had it with it.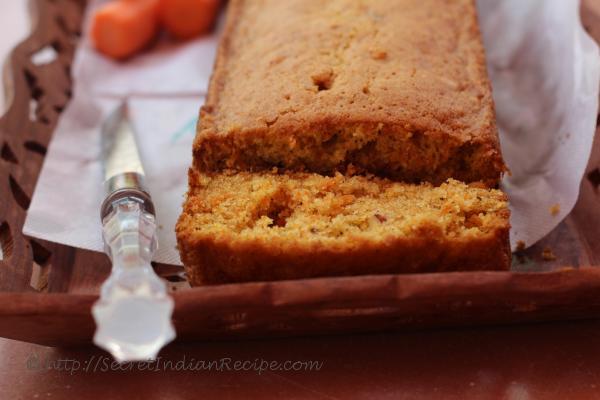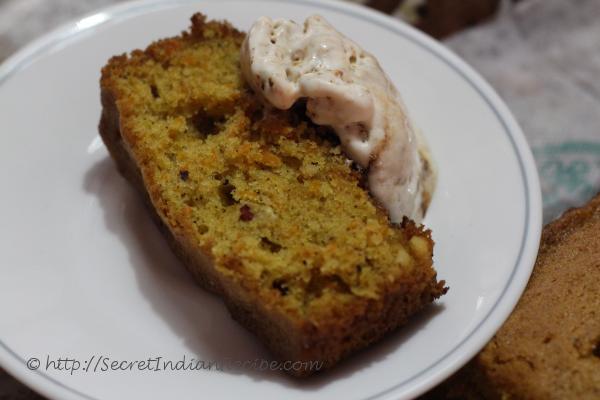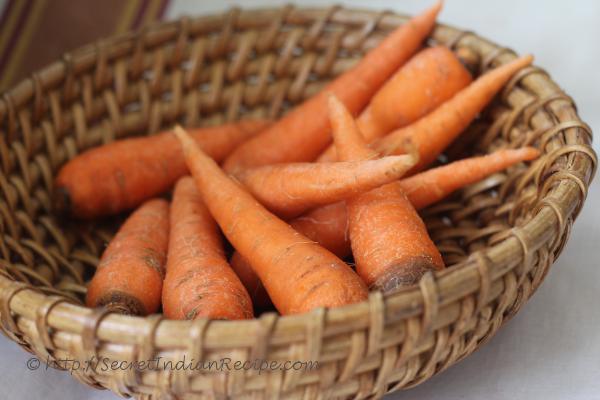 Ingredients:
All purpose flour- 175 g
Eggs- 3
Brown sugar- 175 g
Sunflower oil- 175 g
Grated carrots- 175 g
Raisins- 80 g
Baking powder- 1 1/2 tsp
Baking soda- 1 tsp
Nutmeg grated- 1 tsp
Powdered cinnamon- 1/2 tsp
Vanilla essence- a dash
Orange zest- from 2 oranges
Directions:
Preheat the oven to 180 degrees and grease a loaf pan of 9 inch. Sieve the dry ingredients (flour, baking powder, soda, zest of orange, cinnamon and nutmeg) in a bowl.
In another bowl whisk the eggs and sugar first and add the oil slowly. Whisk using a hand blender to a creamy mixture and add the vanilla essence in the end.
Add grated carrots and raisins to the wet mixture and fold in the dry ingredients slowly in three parts. Mix the batter thoroughly.
Pour the ingredients into a baking tray and bake the cake for 45 minutes till a skewer inserted comes out neatly.
Cool the cake on a rack and serve with some cream.