Egg Chops
A goan snack, also made with the filling of vegetables and a variety of meats . But the version with egg is our favourite . Specially my daughters favourite. Please try it once....hope you will like it.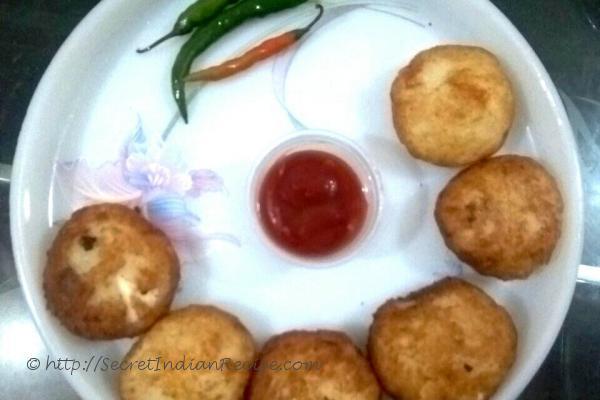 Ingredients:
4 Potatoes
2 Eggs
1/2 tsp Black pepper
1 and 1/2 tsp Corn flour
Salt to taste
Oil for frying
Directions:
1. Boil ,cool and peel potatoes. Add salt, pepper and corn flour and mix well.
2. Boil eggs, remove shells. Cut each egg into 8 equal parts.
3. Take lemon sized mixture of potatoes and flatten it on your palm, keep a piece of egg in the the centre and cover it with potato mixture completely. Make round or oval shaped patties .
3.Shallow fry the patties till they are golden brown. Serve hot with tomato sauce.
Other Indian Recipes that you may Like !