Egg Roll (indian Egg Wrap)
Egg roll is a famous snack from the streets of many India cities especially Kolkata. If you are looking for appetizer ideas, this quick and easy recipe is a great option. Its made of fried egg, onions, chilies wrapped in flat bread.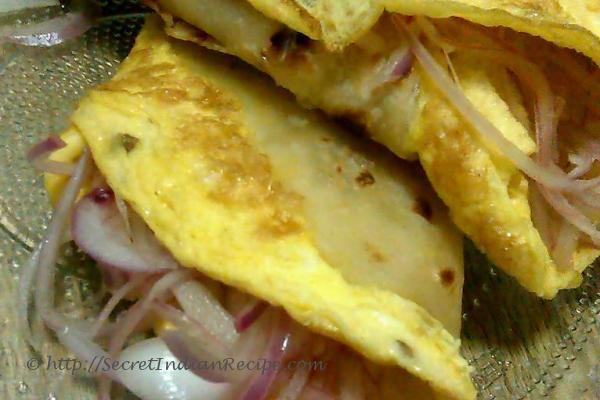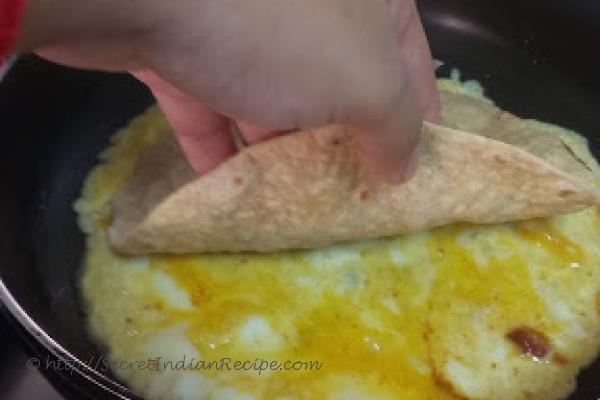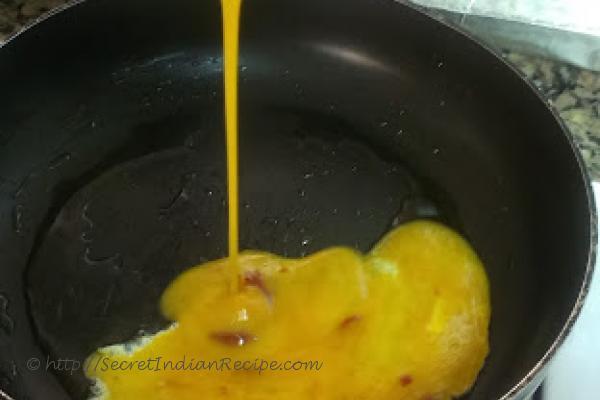 Ingredients:
4 Eggs
2 Onions thinly sliced
Juice from 1 lime
Salt
Pepper
2 Green chillies finely chopped
Chaat Masala
2 cups plain flour (maida)
warm water for kneading
Oil
Directions:
Mix water , flour, 1 tsp salt and knead till a firm dough consistency. Add 1 tsp oil and knead again. Make small round balls.
Roll out these balls with a rolling pin and cook them in a flat pan. Keep drizzling oil from the sides to cook evenly. Repeat this on both sides until cooked well. Prepare all parathas this way and keep aside
In another bowl beat an egg with a pinch of salt and pepper. Heat oil in a pan and add the egg. Quickly place the cooked paratha on the wet egg mixture so that it sticks well. Keep dizzling oil and cook well on both sides
For the roll Mixture: Mix thinly sliced onions, chillies coriander and lime juice.
For the roll: Place the egg paratha, ( egg side up) in a plate. Place the onion mix in the centre, add a pinch of salt and chaat masala. Roll and serve hot.
Footnotes:
You may cut up the roll in to small bite sizes and stick in a toothpick to avoid the roll to fall apart. This can also be your party finger food