Egg Tadka Dal ( Lentils Cooked With Egg And Spices)
Tadka Dal is a wonderful combination of mixed Pulses. Adding Egg to it makes it more healthy and tasty. Tadka Dal is most famous in Northern states but now it is cooked across India and abroad.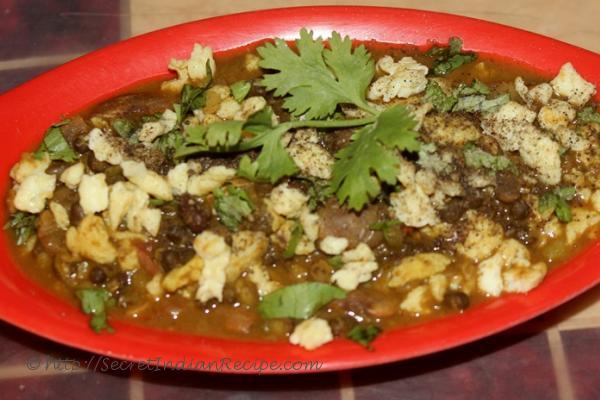 Ingredients:
Buta Dal (Split Yellow Peas) 1/2 Cup
Kabuli Channa (Chick Peas) 1/2 Cup
Moong Dal (Whole Green Gram) 1/2 Cup
Biri Dal (Black Lentils/Urad Dal) 1/2 Cup
Rajma Beans 1/2 Cup
Eggs 4
Onions 2 Medium
Tomato 1 Large
Mustard seeds 2-3 Pinch
Red Chilly powder 1/2 teaspoon
Haldi (Turmeric powder) 1teaspoon
Jeera (Cumin powder) 1/2 teaspoon
Dhania (Coriander powder) 1/2 teaspoon
Garam Masala 1 teaspoon
Black Pepper powder 1 1/2 teaspoon
Salt to taste
Coriander Leaves chopped
Rice Bran Oil 4 tablespoon
Directions:
Soak the pulses over night. Wash and transfer the pulses to a pressure cooker. Add Salt and 1/2 teaspoon turmeric powder to it and add sufficient water and cover the lid, allow to get 4-5 whistles.
Heat 4 tablespoon oil in a kadhai. Add mustard seeds to it, let it splutter.
Add chopped onions to it and a pinch of salt, add red chilli powder, turmeric powder, cumin powder, coriander powder and garam masala powder. Mix well and add chopped tomatoes and cook till Oil starts coming out from the masala.
Now add the boiled pulses to the masala, Sprinkle salt to taste. Cook for 5 minutes
Heat oil in another pan, Add the 4 beaten eggs and scramble them. Add this egg bhurji over the Tadka Dal. Mix it well.
Before Serving the dish, add Black Pepper powder and chopped coriander leaves to it.
It can be served with Rotis, Naan and Parathas.