Eggs On Potatoes
So, I serve this dish for breakfast or for dinner when I am out of inspiration or just in a food rut. Everyone in my home likes potatoes and eggs, so why not? Infact my husband will turn down a perfectly good chicken curry if there is a potato dish in the house. I cannot understand that logic!
My mom had a bunch of Parsi friends and a lot of her food was Parsi as well. I have never fed this to a Parsi though, and wonder what they would think of this rendition. I don't even know if it is accurate. Anyway, I do think of my mum when I make this because she always had a hot meal for us and they were always on time :)
I hope you try this dish and enjoy it :)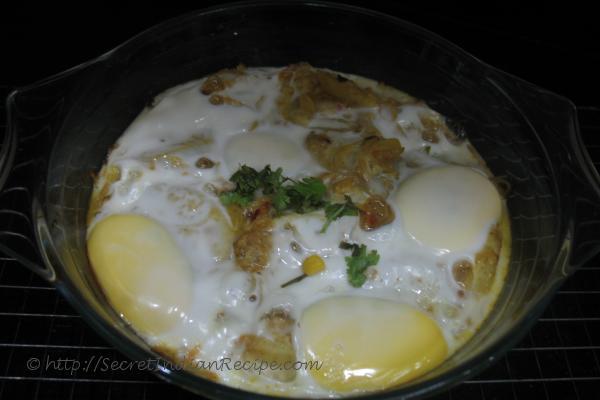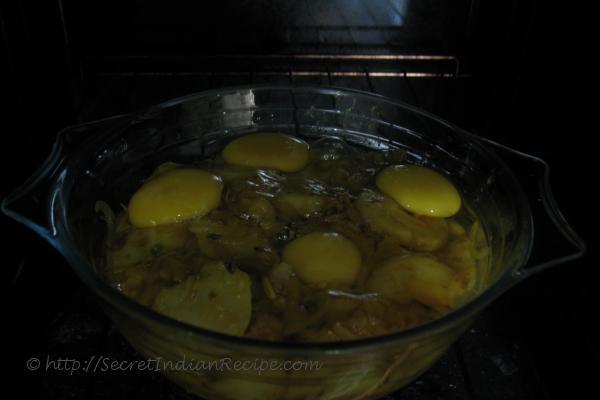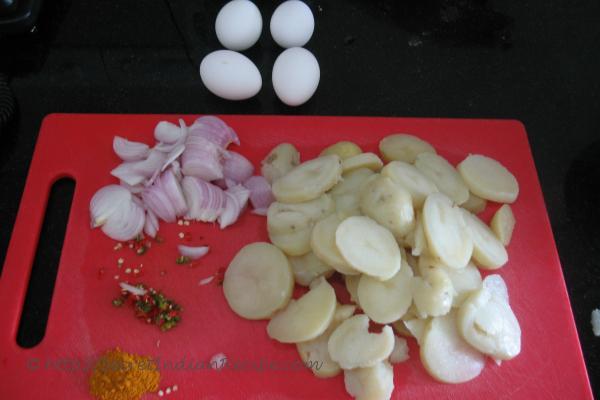 Ingredients:
6 Boiled Potatoes, peeled and Sliced
1 tbsp Ghee
1 Large Onion, thinly sliced
2 Green Chillies, chopped fine
Salt to taste
4 Eggs
Salt and Pepper to season
1/2 tsp Turmeric Powder
Directions:
Preheat the oven to 180 degrees C.
Heat the ghee and fry the onions and chillies till the onions are soft. Add the potatoes, turmeric and salt and cook till the potatoes are a little soft.
Transfer this to an oven proof dish and break the eggs over it. Season with salt and pepper.
Bake till the eggs are cooked through. This normally takes about 15 minutes.
Enjoy!