Ethapazham Dosa (kerala Plantain Pancakes)
Kerala plantains also known as Nendrapazham or Ethakka is widely used in a lot of dishes in Kerala the most popular being banana chips and banana fritters. I used them to make these pancakes recently. To make the pancakes healthy, I have used brown sugar, oats, wheat flour and olive oil. They came out nice and fluffy because the bananas do bring out this effect in pancakes plus maybe the use of eggs and buttermilk lends to the soft texture. We had it with honey and loved it. But our daughter took them to playschool and it being her first day I wanted her to have something special. She would never eat bananas so sneaking them into these pancakes worked for me.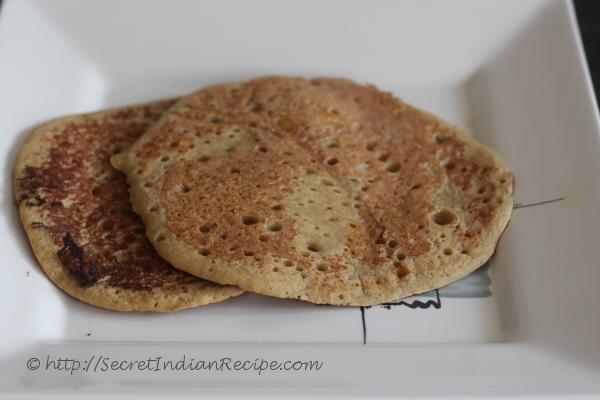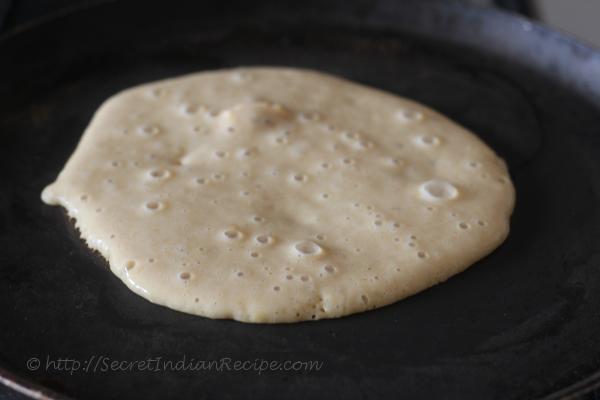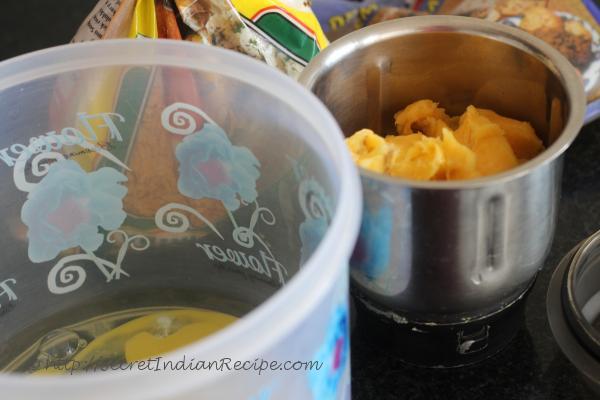 Ingredients:
Kerala Banana- 2
Wheat flour- 1 cup
Roasted oats- 1 cup
All purpose flour- 1/2 cup
Eggs-2
Milk- 1 cup
Vinegar- 1 tsp
Baking Soda- 1 tsp
Vanilla essence- 1 tsp
Brown sugar- 4 tbsp
Cinnamon powder- a pinch (optional)
Ghee- 1 tsp
Directions:
Firstly to begin with roasting and grinding the oats. For this you need to dry roast the oats over medium flame in a pan and then powder it in a grinder when it cools down slightly.
Puree the bananas in a blender. To prepare the buttermilk add the vinegar to milk and let it stand for 10 minutes. You will see a curdled liquid in ten minutes and that is your buttermilk.
Add the pureed bananas, eggs, sugar, vanilla essence and buttermilk in a bowl and beat them with a hand blender or whisk.
To this liquid mixture add the powdered oats and other flours. Whisk them together and finally add the cinnamon powder and baking soda.
Heat a skillet and add ghee. Pour in a ladle of pancake batter and cook over medium flame.
Flip over to other side when the first side cooks this might take 3 minutes. Cook the second side for 2 minutes and the pancakes are ready.
Serve with honey.