Farali Patis ( Fasting Fritters)
This is a authentic and famous dish of South Gujarat region cooked during fasting days.#DiwaliRegionalRecipe.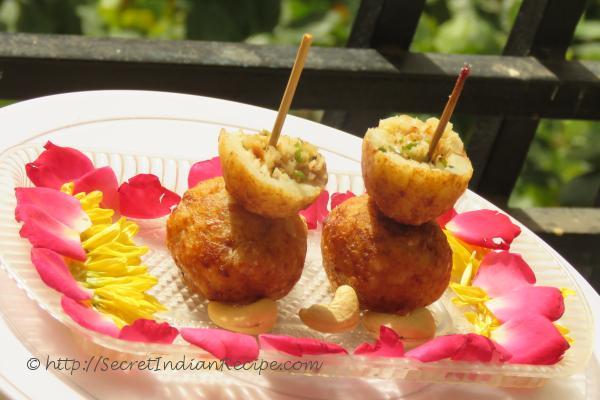 Ingredients:
1/2 cup Grated Coconut
1/2 cup Chopped Cashew nuts
10 Rasins
4 Boiled Potatoes
1 tspn Green Chillie Ginger Paste
Salt and Sugar to taste
1/2 tspn Lemon Juice
2 tbspn Arrow root powder
Directions:
Mash 2 potatoes and add the grated coconut, cashew, and other dry ingredients and make a dry mixture.
Now mash remaining potatoes and add Arrow Root powder to make the outer layer.
Make small puri type of patis and fill it with mixture.Seal the open end and make like a ball.
Deep fry at medium flame.