Fenugreek-spinach Flat Dumplings #diwaliregionalrecipe
This is authentic Gujarati snacks generally served during diwali and other occassions. We call it Muthiya in local language.
These dumplings have high content of carbohydrates and fiber, and when served with either curd or green chutney, they may fullfill the supper.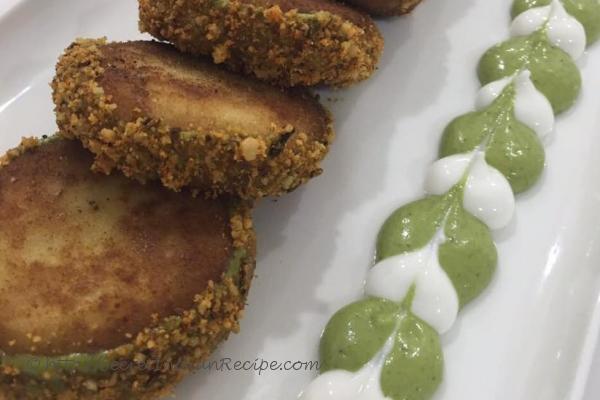 Ingredients:
1 bowl of blanched Spinach
1 bowl of blanched Fenugreek
1 cup Wheat flour
1/2 cup Gram flour
1/2 cup Curd
2 tbspn Oil
Salt to taste
1 tbspn Ginger Garlic Chilli paste
1 tspn Aamchur ( Dry mango powder)
1 tspn Sasame seeds ot Til
Hing (Asafoetida) – a pinch
Directions:
Blanch the spinach and fenugreek leaves. Then coarsely crush them
Add the oil, curd, salt, and other dry ingredients to flour.Then add the leaves to the flour and make a dough like parathas.
Make long sausage kind of shape from the dough and steam boil them for 10 min.
Once done, cut them in either circle or other random shape.
Either serve hot or do Pour some tadka of Mustard and sesame seeds and hing over the dumplings.