Fish Biriyani
Fish is favourite in my family. Fish Biriyani recipe is one of its kind. It is easy to make and full of flavour, even those who do not normally enjoy fish will love this meal. The dish boosts every non vegetarian's taste buds.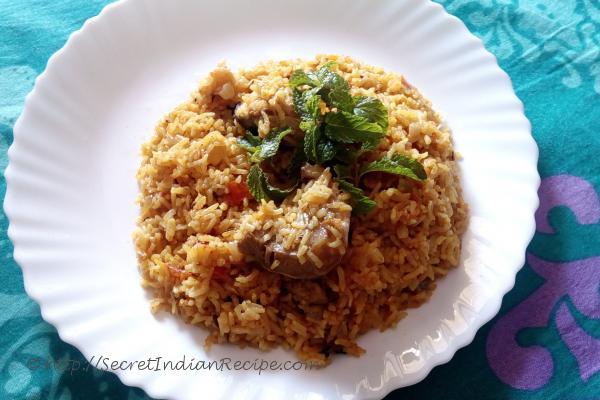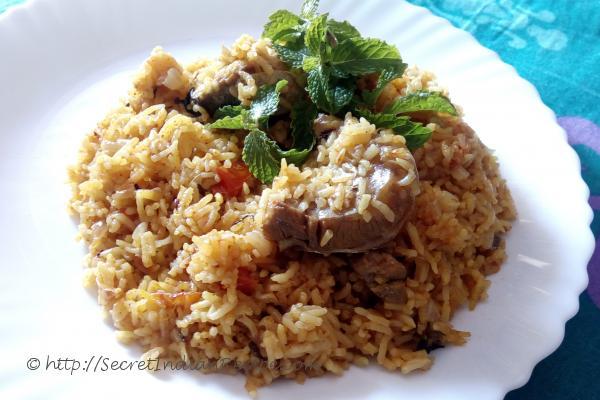 Ingredients:
Pangasius / Rawas Fillets ½ Kg
Long grained Basmati pulao rice 2 cups
Mustard oil 2 tbsp
Garlic paste 1 tbsp
Ginger paste 1 tsp
Onion 4 medium size
2 Bay leaf
Cumin seeds 1 tsp
Cinnamon stick 2 inch
Cardamom 3 to 4 piece
Whole Black Pepper around 10 piece
Tomato 2 big size
Lime juice 1 tbsp
Mint leaves ½ cup
Sugar 1tsp
Turmeric powder 1 tsp
Red chili powder 1tsp
Water 4 cups
Salt to taste
Directions:
Heat oil in a pan, shallow fry the pieces of fish and keep it in a bowl.
Add 1 chopped onion and mint leaves and fry it till brown. Take it out from the pan and keep it aside for garnishing.
Wash the rice and drain the water and keep it aside.
In the oil add sugar, when it became red add cumin seeds and all whole garam masala (cinnamon stick, cardamom, whole black pepper).
Add other 3 chopped onion and fry it till golden brown, add ginger and garlic paste and fry it till oil comes out.
Add chopped tomatoes, salt, turmeric powder and red chili powder. Fry it.
Add rice and fried fish to it and fry for another 2 to 3 min. Then add water and lime juice and cover it in a low flame.
Stir in between till the rice gets cooked.
Take it out in a serving bowl and garnish it with fried onion and mint leaves.
Serve it hot with curd or raita.