Fish Croquettes
This is a very popular Goan snack, available in most Goan eateries and homes. We use beef, chicken and fish to make them. Today I have used Tuna. I love Tuna, it is versatile and most people like the taste. You can make this with the tinned variety as well, just omit the egg.
I serve these at lunch mostly, with curry and rice. I hope you like this recipe and give it a try. Enjoy!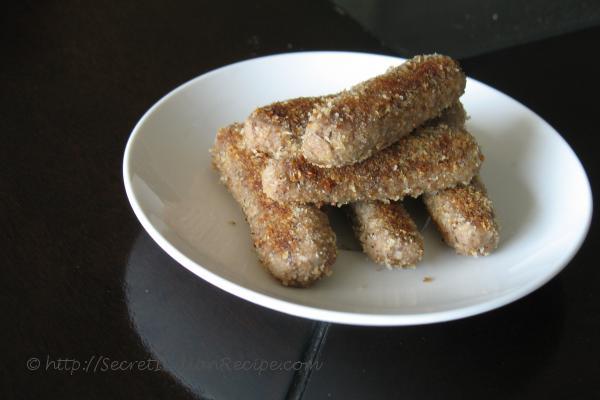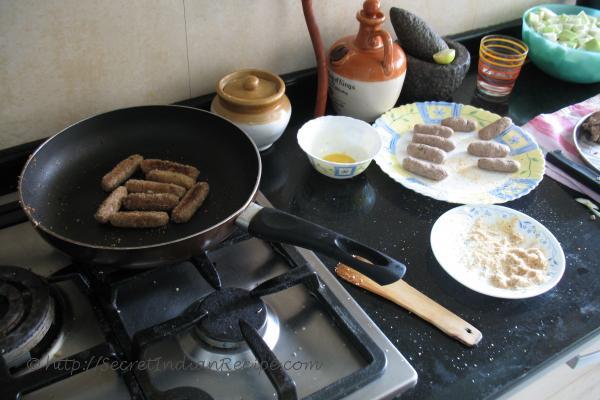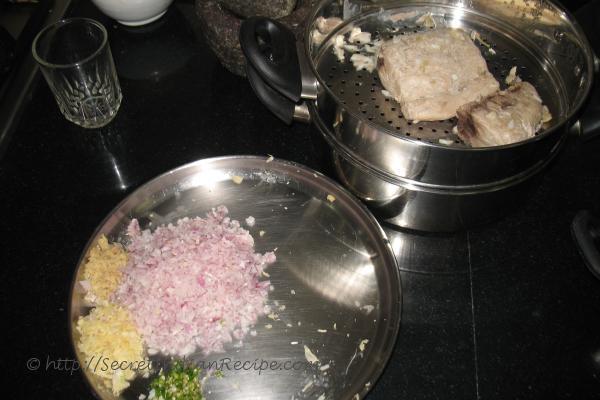 Ingredients:
1 Large Onion, Minced
8 cloves Garlic, Grated
3 Green Chillies, Minced
1/2 kg Tuna, Steamed
1 Egg
1 tsp Salt
1 slice of Bread, soaked, with the water squeezed out
Oil for Frying
1/2 tsp Black Pepper powder
1 Egg, beaten (for dipping)
Directions:
Fry the onion, garlic and chillies. Season this with the salt and pepper.
Let the mixture cool and add the tuna and egg and mix till there are no big pieces and the mixture is fine. If the mixture is too wet add the slice of bread.
Shape into long croquettes like in the picture.
Heat 2 tbsp of oil in a pan, dip each croquette in egg then in breadcrumbs.
Fry each till golden and remove onto a wire rack to cool.
Serve hot and Enjoy!
Other Indian Recipes that you may Like !