Fish Cutlets
Goans love to have something extra special in their meal. By this I mean, if they have fish curry, rice and a vegetable side, they would find it incomplete without a little piece fried fish or a little prawn Balchao ( Recipe for both coming up soon) You know that something in the plate that rounds out the meal and ensures you have all the possible tastes and textures going on :)
This is one of those dishes. I love making them because they are very versatile. You can fry them off smaller too and serve them with pre dinner drinks or just as a snack. They are nice and crispy on the outside and moist and meaty on the inside. If you are a fish lover, you will LOVE this recipe!
You can make these with Tuna, as I have, or with Mackerel (I don't have the patience for de-boning those). Tinned fish works too, though you would have to drain off all the oil/water.
I hope you like this one and try it. Enjoy!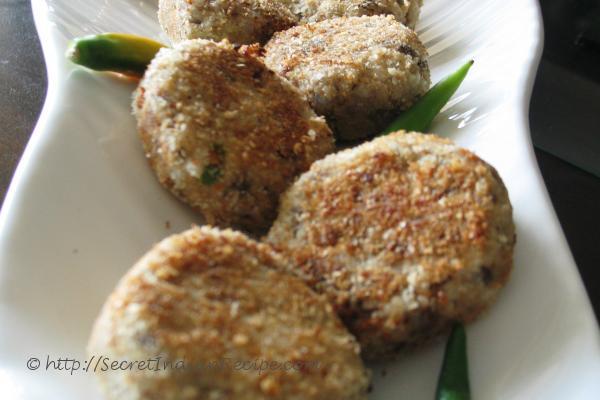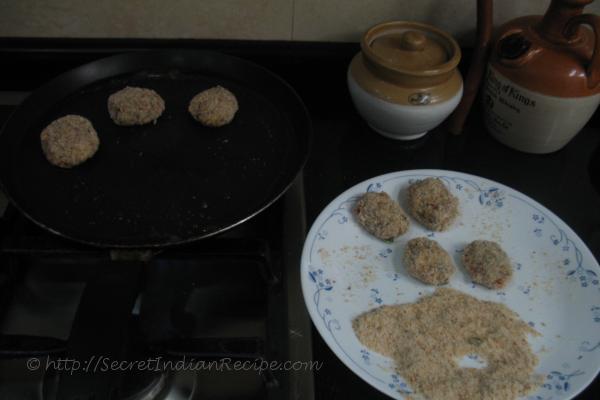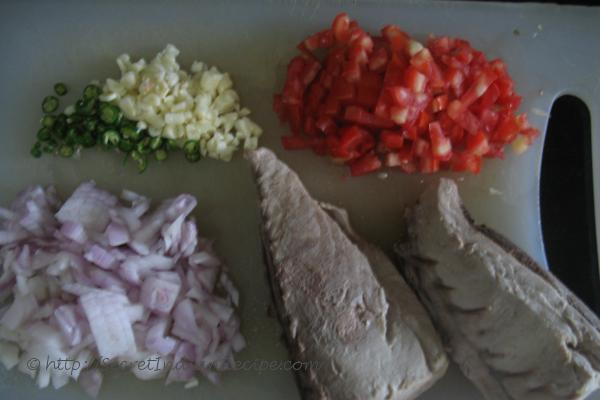 Ingredients:
1/2 kg boneless Tuna or any other boneless fish, Steamed
1 big Tomato, Finely chopped
1 head of Garlic, Finely chopped
1 Large Onion, Finely Chopped
3 Green Chillies, Finely Chopped
2 slices of bread, soaked in water for a second and squeezed
1 egg
Salt to taste
Bread crumbs to coat
Oil for Shallow frying
1 Tbsp Lime Juice (optional)
Directions:
Take all the ingredients besides the bread crumbs, egg and oil and mix them together thoroughly.
Taste the mixture. It is safe to do this because the fish is cooked and you have not yet added the egg. Season with more salt if required.
Add the optional vinegar if need be.
Form into cutlets, dredge in bread crumbs and fry on a medium flame till the cutlets are golden brown.
Serve hot as a side. Enjoy!
Other Indian Recipes that you may Like !