Fish Kabab / Cutlet
My first experience of making fish kababs was quite successful. Yesterday while cooking fish curry for my son, I realized I had three extra pieces of fish. I was in a fix what to do? First I thought of adding it to the curry and giving it to my neighbour. Then I thought, I can use them to cook something for evening snack. So, I quickly added some more ingredients and cooked these lovely fish kababs.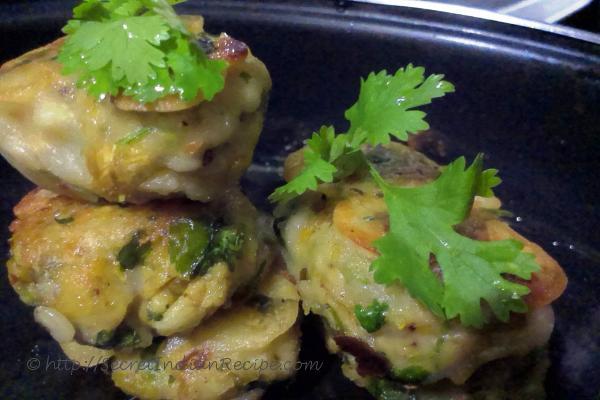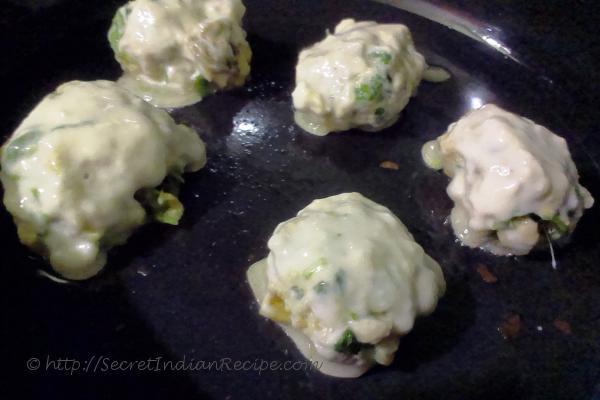 Ingredients:
Fish – 250 grams
Ginger – 1 inch piece
Garlic – 7-8 cloves
Cumin powder – ½ tablespoon
Garam masala powder – ½ tablespoon
Coriander leaves – 4-5 tablespoons chopped
Green chilies – 2-3 chopped
Salt – to taste
Refined flour – 4 tablespoon
Oil – 4-5 tablespoon
Directions:
If you are using fish fillets, then wash them thoroughly under water and keep aside. If you are medium sized whole fish, then ask the fish monger to clean the stomach well. After washing boil the fish in hot water for about 10 mintues.
Drain the water and let it cool.
Carefully take out the bones and mash the fish in a bowl.
Add crushed ginger, garlic, chopped coriander leaves, chopped green chilies, cumin and garama masala powder and salt to taste.
Add 1 or 2 tablespoons of refined flour and mix the ingredients.
Divide the fish mixture into equal sized balls.
Mix remaining refined flour with salt to taste. Now rub the flour mixture over the Fish kababs. This will prevent them breaking while frying.
Heat oil in a pan and fry them over low heat till both the surface turn golden brown.
Serve hot with your favourite dip.
Other Indian Recipes that you may Like !