French Toast (indian Style French Toast)
An ideal snack for kids and an easy breakfast. I thought this was a typical Kerala recipe until I saw Nigella Lawson do a French toast with crusty bread and stone hard plums. There are times I thank the colonial times for having gifted us with delicacies such as this or the omelette. In our childhood days this was a frequent visitor in our snack box. This is one way kids have egg and milk together. I am a great fan of these beauties even today and my 1 year old too has started to like this dish. So if you are in mood for a quick breakfast try some French toast.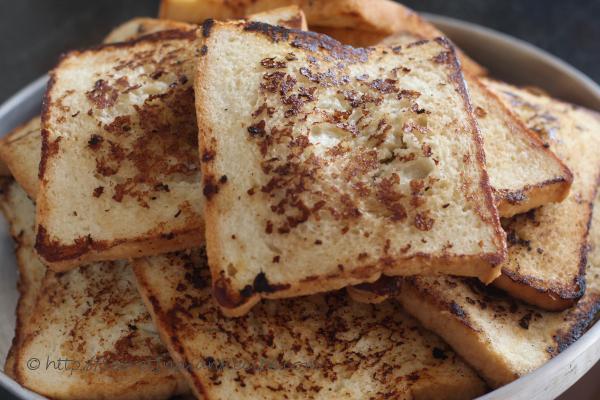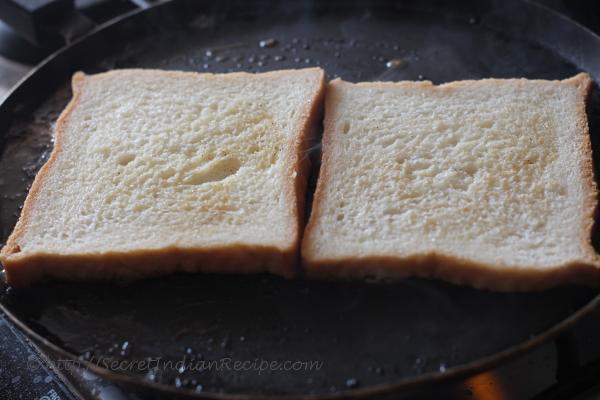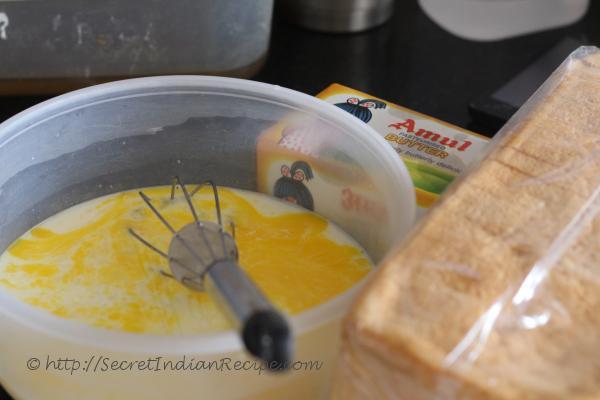 Ingredients:
Bread slices - 12
Eggs- 2
Milk- 500 ml
Sugar- 5 tbsp
Butter- for toasting
Directions:
Whisk the eggs with milk and sugar.
Heat butter in a pan. Dunk the bread slices in the egg-milk wash and toast the bread on the pan.
When one side of the bread browns, turn over to the other side and toast the side till it browns. Serve warm.
Footnotes:
Add a pinch of powdered cinnamon or vanilla essence for variations.
A savor version of the French toast can be prepared using finely chopped green chilies, whisked eggs, salt and chili powder.