Fresh Black/garam Masala
I use this a lot in my non veg recipes. So I thought I should post it as well. My mother used it in lot of her recipes.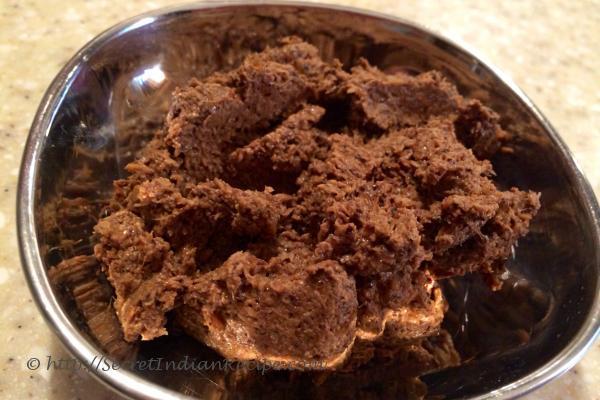 Ingredients:
Dry grated coconut ½ C
Mustard seeds 1tbsp
Coriander seeds ¼ C
Cumin seeds 4tbsp
One small onion finely chopped
Red dried pepper to taste
Black pepper 2tbsp
Cloves 2tbsp
Cinnamon stick 1 large broken into pieces
Fennel Seeds 2 tbsp.
Methi seeds 2tbsp.
Little oil 1 to 2 tbsp to fry the above
Directions:
Sauté all the above ingredients individually in small amount of oil (1 tbsp. Approx.). Blend while warm till very fine. Store in fridge for a week or store in freezer in portions you will need for one time.
Other Indian Recipes that you may Like !