Fried Fish
Remember what I said about Goan's loving something extra on their plate? This fried fish recipe is that something extra and how! Super simple and easy to whip up. I`m sure you will enjoy this :)
There are so many ways you can make this dish. Here I have used bread crumbs. But semolina works just as well. In fact, it would make for a crunchier crust. Served with a side of onion rings and wedges of lime, this is a great appetizer dish as well, though a little messy. All in all, a very yummy treat :)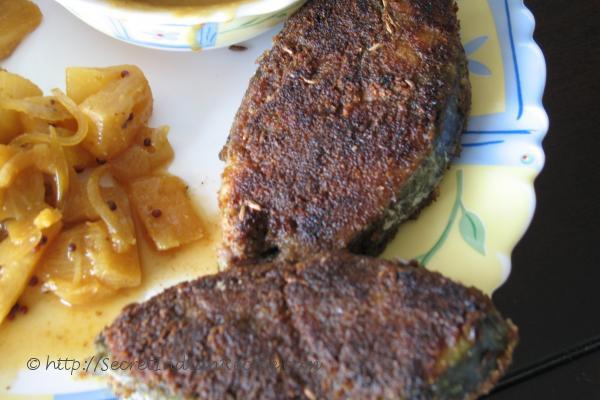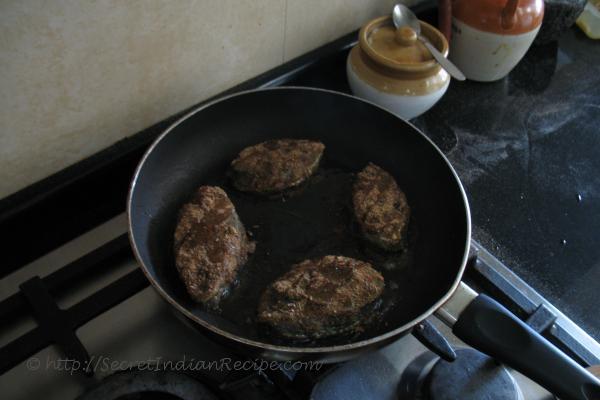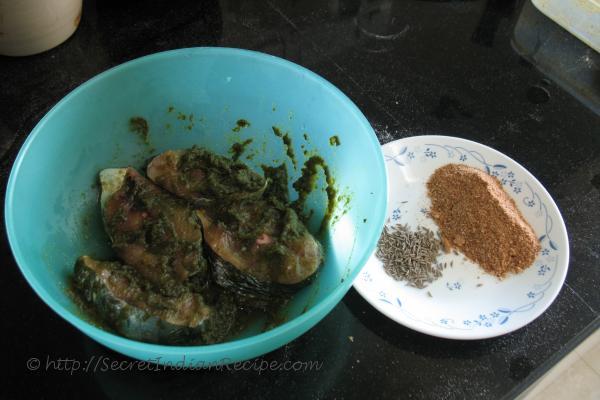 Ingredients:
4 slices of Surmai, washed
1/4 cup fresh Coriander
8 cloves of Garlic
2 slices of Ginger
1/2 tsp Salt
1 tsp Cumin seeds
2 tbsp Bread Crumbs
Oil for Frying
Directions:
Grind the ginger, garlic and fresh coriander to a paste.
Apply this paste to the fish with salt and let it marinate for a minimum of 10 minutes.
Mix the cumin and breadcrumbs. Dredge the fish in this mixture
Heat oil in a pan and fry till golden brown on both sides. About 2 minutes.
Serve hot and Enjoy!
Other Indian Recipes that you may Like !