Fried Ice Cream Roll
Ice cream is the favorite sweet dish for everbody. Today to make it innovative I have created a healthy version of the roll out of the ice cream to make it absolutely tasty and unique.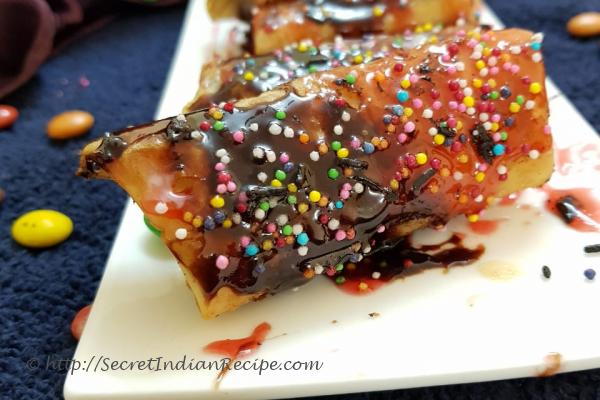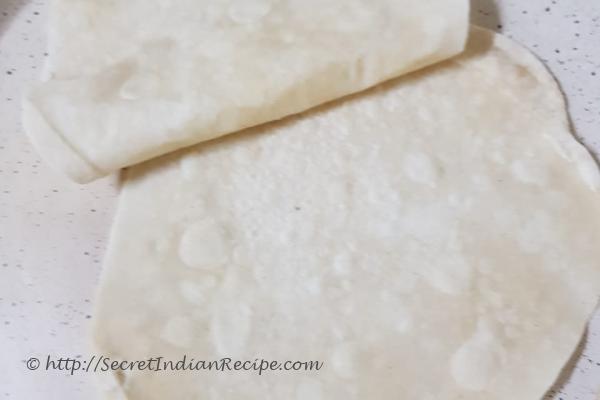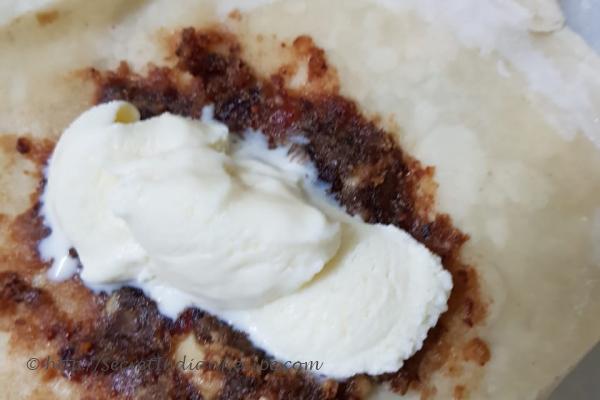 Ingredients:
For sheet- Flour 1 cup + 2 tbsp
Corn flour 3 tbs
Salt 1 tsp
Water 3/4th cup
For stuffing- Dates 1/2 cup slices
Cashew nuts 1/4 cup
Jaggery 2 tbsp
Cinnamon powder 1/4 tsp
Iced ice cream scoops vanilla flavour 300 grams
Oil for frying 3 tsp
Ghee 1tsp
Breadcrumbs and desiccated coconut for coating
Chocolate sauce 4 tbs
Strawberry sauce 4 tbs
Candy
Directions:
In a bowl mix flour, salt, oil, cornflour then slowly add water and make a dough. Then cover it for 10 minutes, after that knead the dough for a while. Make small equal balls. dust the balls with a little dry flour and roll it out in a round shape like puri. Like wise roll out and prepare another puri for the rest of the balls. Spread a little oil over the puri on all the sides and sprinkle a little dry flour over it and spread it. Place the other puri over it sticking the edges. Roll out as big puri as you want the wrapper to be.
Heat the tawa and grease it. Keep low flame. Place the puri to roast and let it roast slightly from below. Flip it and slightly roast it from the other side. Then open it from the joints. Your sheet is ready.
For stuffing- Make paste in mixture grinder pour dates, cashew nuts, jaggery and little water and then make a fine paste.
Heat a kadai add ghee then pour this mixture cook for 2 minutes, add cinnamon powder stir it continuously, make a thick mixture then it cool down.
Then add the Icecream scoops then its ready to cook.
Heat a kadai with oil for frying. Make a thick batter from 1 tbsp flour to stick rolls. Place the sheet, layer 1 tsp stuffing on it, spread the stuffing evenly and thinly leaving space on the corners then immediately stuff scoop of Icecream, firstly fold the upper corner and now spread little amount of flour batter, fold and stick the last corner too .
Then roll it with the bread crumbs and desicated coconut powder, immediately fry this high heat for about 30 seconds each side and serve as possible decorate with strawberry sauce and chocolate sauce with candy.