Fried Moong Dhal Salad ( Fried Green Lentil Salad)
It is very easy to make with ingredients easily available at home. Good for health salad preparation.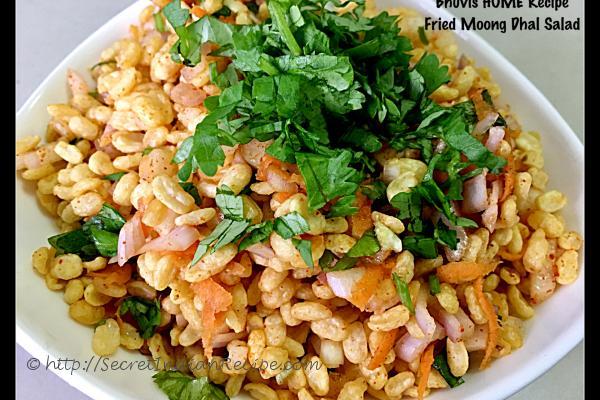 Ingredients:
2 cups fried Moong dhal(I used Haldirams)
1 small Onion finely chopped
1/4 cup grated Carrot
1/4 cup finely chopped Cucumber
2 tbsp grated Raw Mango
2 Green chillies finely chopped
1/2 tsp Red chilli powder
1/2 tsp Chaat masala
1 tsp lime juice
Directions:
1. Mix all above ingredients. since moong dhal is already salted, taste & then adjust salt.
2. Garnish with coriander leaves & serve.
Footnotes:
You can add veggies of your choice for the salad.