Gabholi Bhaji (discoria Pentaphylla)
During monsoon various healthy and medicinal vegetables grow in Maharashtra Jungle area. The tribes staying there recognize and gather it to sell in the town.
The tasty vegetable gets its name as it looks like fish eggs, known as Gabholi. (Discoria pentaphylla)
Medicinal values :-
Antifungal, respiratory disorders, inflammation n pain, goitre, diabetes n digestive problems, eye disorder.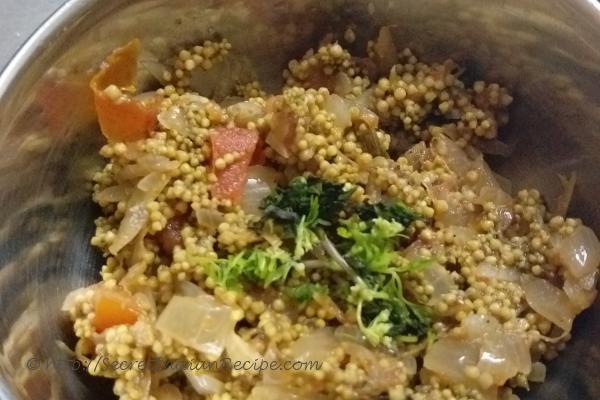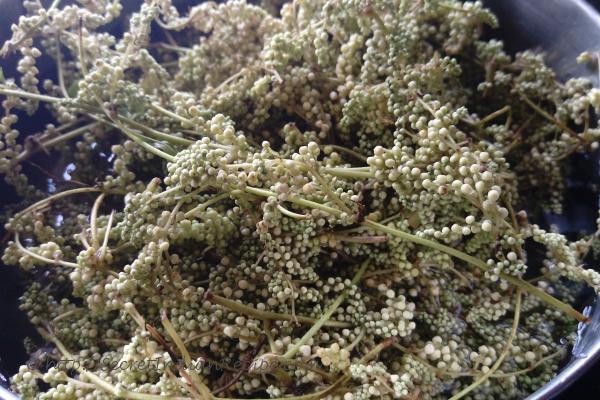 Ingredients:
250 gm Gabholi vegetable,
2 finely chopped Onions
1 finely chopped Tomato
2 t.sp Ginger Garlic paste
1/2 t.sp Turmeric
1.1/2 t.sp Garam masala
Salt to taste
3 t.sp Oil
Water as required
Coriander to garnish
Directions:
Wash the vegetables and boil it for 8-10 minutes. Remove the water and try to remove all the tiny stems.
Heat the oil in a pan. Add turmeric, onion and saute till onion is pink. Add ginger garlic paste, saute for 2-3 min.
Add garam masala saute for 2-3 min. Add tomatoes saute for 4-5 min till tomatoes are done.
Finally add gabholi and salt. Stir for 2-3 min. Cover and let it cook on low flame for 5 min.
Garnish with coriander leaves.