Gajar Ka Sharbet (sweet Carrot Juice)
You must have had' Gajar ka halwa' many times in your life but have you ever heard of Gajar ka sherbet. When my cousin Reena offered me this sarbet for the first time, I was a little skeptical. I was actually expecting Gajar ka juice (she must have simply put the carrots in the blender to extract juice), but I was wrong. The pinkish color of the juice was the biggest mystery for me. I could not stop myself and took a sip. It was sweet, milky and had the flavor of cardamom…. A lot more different from what I thought. If you too want to know the reason of this difference, read below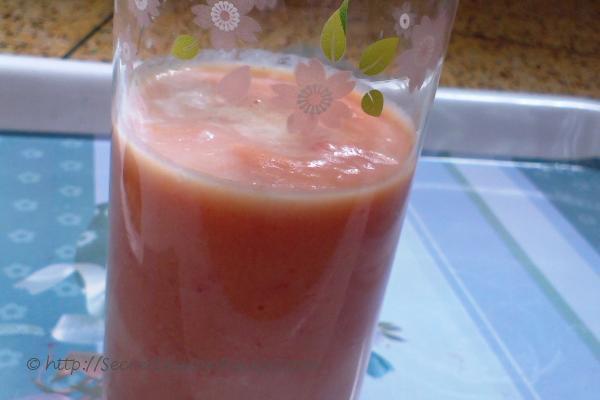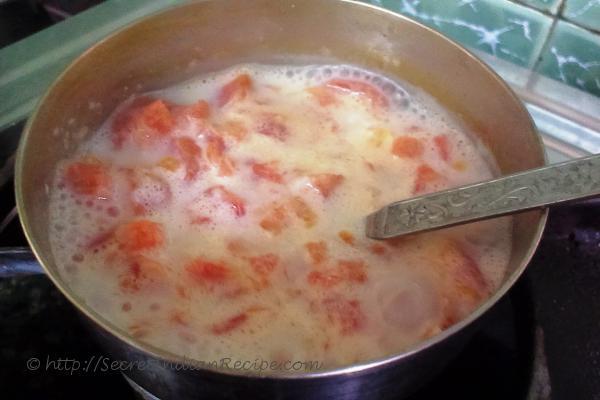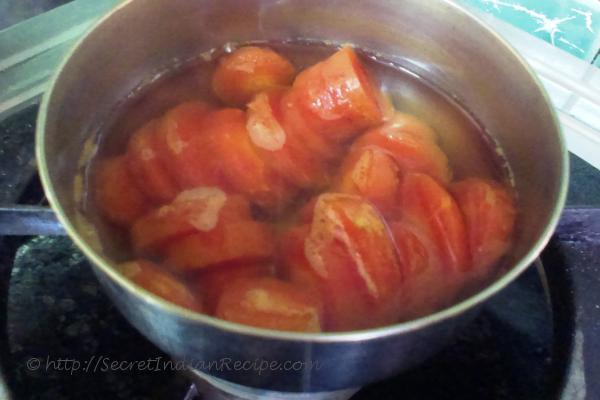 Ingredients:
Gajar (Carrot) – 1 bowl (chopped/ sliced)
Milk – 1 cup
Sugar – to taste
Cardamom powder – a pinch
Almonds – 3-4 pieces optional (Soaked in water for an hour)
Directions:
Boil the chopped carrot in a bowl of water for 5 mintues and then switch off the gas.
Drain the water and Mash the carrots with a spoo
Boil the mashed carrots along with ¼ cup of milk for 2 mintues. Add sugar and cardamom powder and let it simmer till the sugar dissolves completely.
Simultaneously remove the skin of almonds and put them into a juicer grinder. Add cooked carrot and milk mixture and remaining milk and blend everything well.
For adults, serve with crushed Ice and to your young toddlers, serve in their transparent sippers…..they will love this light pink colour juice.