Gajarachi Koshimbir. (carrot Salad)
This is one of the many Maharashtrian side-dishes.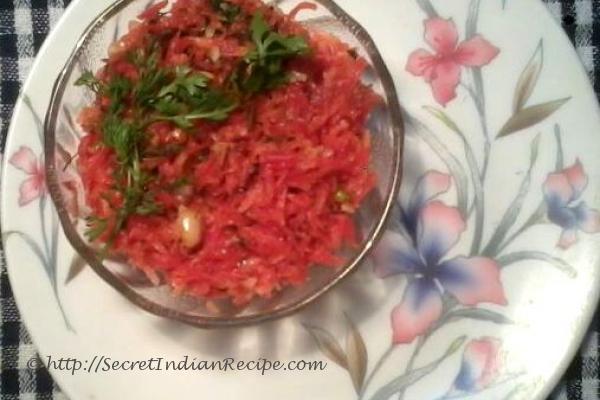 Ingredients:
2-3 carrots
2-3 tbsp crushed peanuts
1-2 chopped green chilles
1 tsp cumin seeds
2 tsp oil
salt to taste
pinch of sugar (optional)
coriander for garnish
Directions:
Slice the carrots into tiny strings with the help of the slicer. Add crushed peanuts to it.
Heat the oil, add cumin seeds and chillies and add this to the sliced carrots.
Put salt to taste and pinch of sugar (if needed). Garnish it with coriander leaves.
Footnotes:
Its a very easy n quick recipe for a side-dish.