Gawar Phali Aloo Ki Sabzi (indian Cluster Bean And Potato Stir Fry)
This recipe has a long story. My mother did her nursing education in Indore. As a Keralite who went that far in late 60's my mother was shocked with the culture of North India. She was new to rotis and the suka subzis. It took her some time to get used to aloo matar and baingan subzis. One of the most common dishes they had in hostel was this gawar phali aloo sabzi. Mom modified it years later for us and fed us saying she was training us for all sorts of food we would encounter at hostels and it really helped. Years later when I stayed in hostel for nearly 13 years in 4 cities I never rejected a single curry, because of my training from mom. This recipe is a different version. It has no tomatoes unlike mom would do and has dill, which is my favourite these days. Hope you will try this and relish it like I do.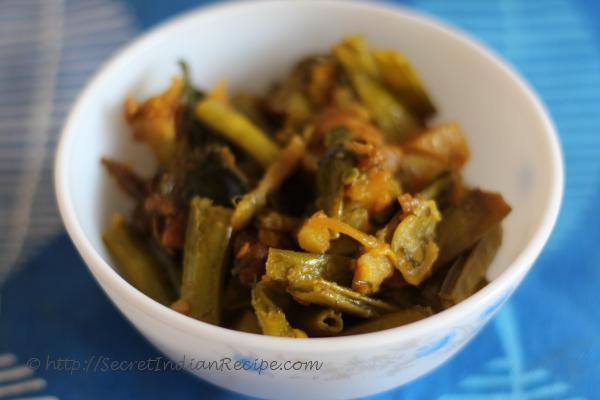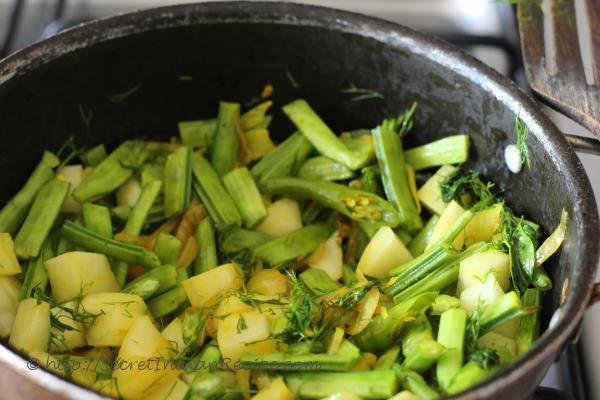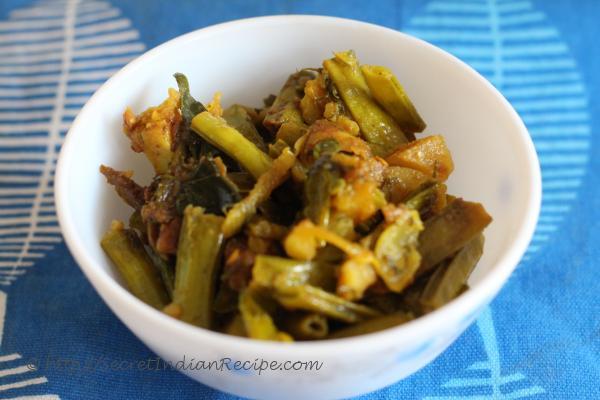 Ingredients:
Potatoes- 2
Gawar Phalli- 200g
Onion-1
Green Chilies- 5
Turmeric powder- 1/2 tsp
Chili powder- 1 tsp
Curry leaves- 1 sprig
Dill leaves- 1 sprig
Oil- 2 tbsp
Salt- to taste
Directions:
Peel and cube potatoes. Clean the cluster beans and chop them into medium size pieces.
Heat oil and saute curry leaves first followed by chopped onions and green chilies.
When the onions brown, add turmeric powder and chili powder. Saute for 3 minutes and now add the potatoes, cluster beans and salt.
Cover the pan with a lid and cook over low flame till the potatoes are cooked. Add the dill leaves after the potatoes are cooked.
Stir again for 3-4 minutes and the subzi is ready. Serve with rotis or rice.
Footnotes:
Some find these beans bitter if you do, add some chopped tomatoes after sauteing onions.