Ghaavan (rice Flour Pancake/dosa)
Ghaavan is a traditional breakfast recipe from Konkan region of Maharashtra. Traditionally these are made out of brown rice flour, a pinch of salt, jeera and water to form this batter and immediately these are rolled out like dosas. But I have made it with regular rice flour as I didn't find brown rice flour. This recipe is good for breakfast and snack. #RegionalUnknownRecipe Contest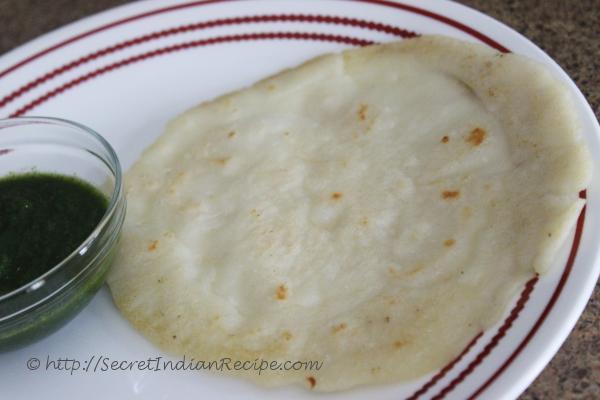 Ingredients:
1/2 Cup, Rice Flour
¾ tbsp, oil for batter
Oil for drizzling, as required
Salt – to taste
1 Cup, water
Directions:
Take a mixing bowl and add rice flour, salt, ¾ tbsp oil and mix well. Now add water slowly and make a smooth batter. Cover it and keep it aside for 10-15 minutes.
Heat a non-sticky tawa and spread a little oil on it.
Now pour a ladleful batter and spread it evenly in a thin round shape.
Drizzle little oil all around and cook it until light brown. Now filp it and cook it from other side too. Drizzle more oil, if required
Transfer Ghaavan on a serving plate and serve immediately.