Ghee Cake
I guess this is what I would call a typical Indian cake just the fact that the butter is replaced with ghee makes it taste so Indian! It is as if we have a cross breed between cake and Mysore pak :) Cochin Bakery in Cochin, Kerala is very popular for this cake and ever since I tasted theirs this has been my favorite cake. If you love ghee and cake try ghee cake.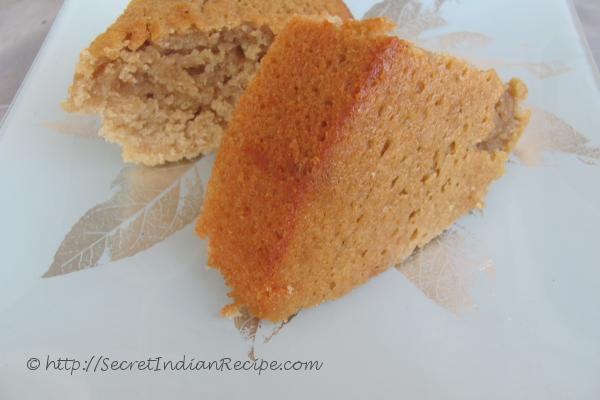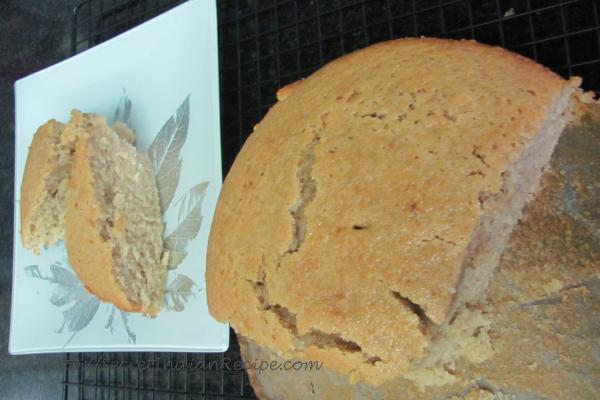 Ingredients:
All purpose flour- 250 g
Ghee - 250 g
Powdered Sugar- 250 g
Milk- 1/2 cup
Baking Soda- 1/4 tsp
Baking Powder- 1/4 tsp
Vanilla Essence- 1/2 tsp
Eggs- 4
Sugar- 2 tsp
Directions:
Sieve the dry ingredients together in a bowl (flour, baking powder and baking soda)
Separate the egg yolks and egg whites.
Whisk the egg yolks with sugar first and add the ghee slowly thereafter. Add this wet mixture to the dry ingredients.
Whisk the egg whites to stiff peaks with the 2 tsp of sugar. Do not over do this as the egg whites will split.
Use a thermomix for beating the egg whites to stiff peak and when you reach a stiff peak you know it when you hold the beater at ninety degrees and the egg whites stand point to your right.
Add the milk to the egg yolks mixture slowly. Now fold in the egg whites to the batter.
Line an 8 inch cake tin with parchment paper and preheat your oven to 180 degree Celsius.
Pour the cake batter into the cake tin and tap the cake tin to release air bubbles.
Bake for 50-55 minutes till a toothpick inserted comes out clean.
Cool for 10 minutes on a rack before unmolding and slicing.