Ghee Rice
This recipe is made with love.You should serve this to all your well wishers and you will definitely know the difference.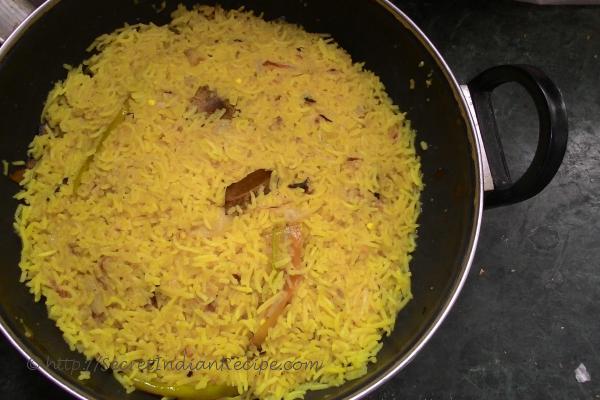 Ingredients:
1cup of basmati rice
2 big onions
2green chillies
4tsp ghee
Handful of cinnamon,bay leaves,cardamom,cloves
Directions:
In a pan pour ghee.Saute rice,onions,green chillies and spices for a minute.
Then add twice the amount water and add salt.Cook well.
You can add a pinch of turmeric for color if you want.
Footnotes:
Add few drops ghee on top before serving for fragrance.
This ghee rice is best with chicken roast or paneer butter masala.