Goan Fried Fish In Sour Hot Sauce
We love our fried fish in Goa. As I've said before, we need a little something extra with every meal, preferably fried :) This fried fish recipe meets all the requirements of an awesome fried dish. It is hot and sour and used to marinate a nice thick steak of Surmai, Yum Yum Yum!
Please give this a try if you have some fish to fry and want to try something new. The recipe makes a little extra sauce, so you can freeze it for another day.
Enjoy!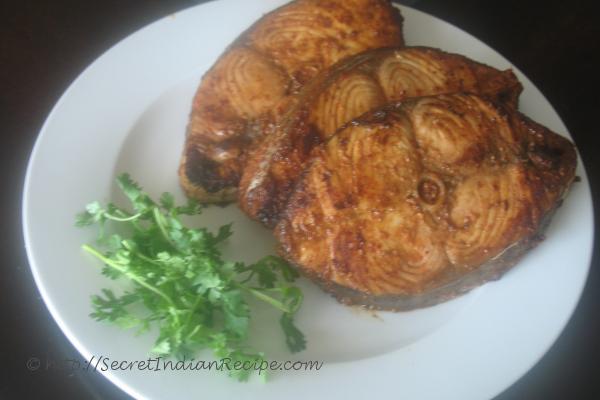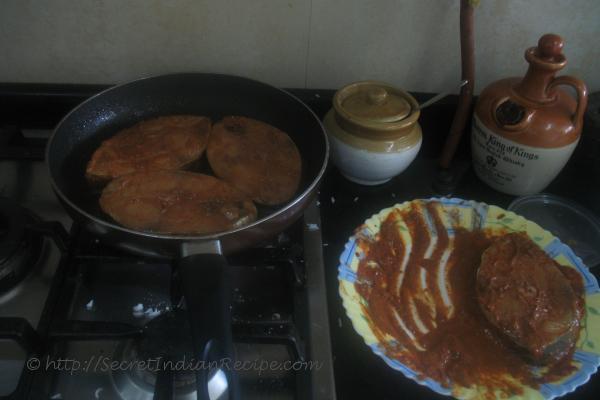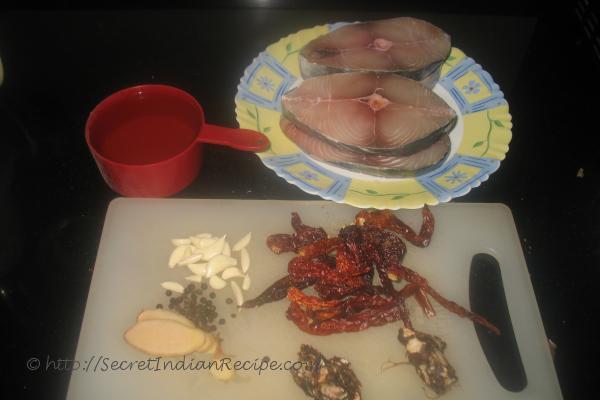 Ingredients:
1 kg Surmai steaks
Salt to taste
Oil for frying
For the masala:
20 Dry Red Chillies
10 Cloves of Garlic
1 inch of Ginger
1 tsp Peppercorns
2 Lemon size balls of Tamarind
1/4 cup Vinegar
1/4 cup Water
Salt to taste
Directions:
Grind all the ingredients for the masala with the water, vinegar and salt.
Smear the fish with the masala and marinate for a minimum of 45 minutes.
Heat oil in a pan and fry the fish on both sides. The frying time would depend upon the size of your fish. Mine took 3 minutes each side.
Serve hot and Enjoy!
Other Indian Recipes that you may Like !