Goan Meat Ball Curry
I haven't met a person yet who doesn't like this dish. It is a mild curry but very flavorful. You can serve it with rice, roti, bread or aloo baath. I have it with aloo bath today, the recipe is coming up too. :)
Normally, I would make this with B**f, the way things are going in Mumbai, we might not get chicken either soon! So, till then I use chicken mince. Sometimes I add fresh/frozen peas to the gravy, but today I was all out. No worries, it adds colour but the curry is just as good without.
Remember not to stir this curry with a spoon after you put the meat balls in, you will get instant Kheema curry instead! Just pick up the vessel and swirl. the meat balls poach in the yummy gravy and in a few minutes....Yummy meatball curry is ready!
Just remember to use a wider vessel so you can swirl the meatballs well.
I hope you try out this recipe and enjoy it!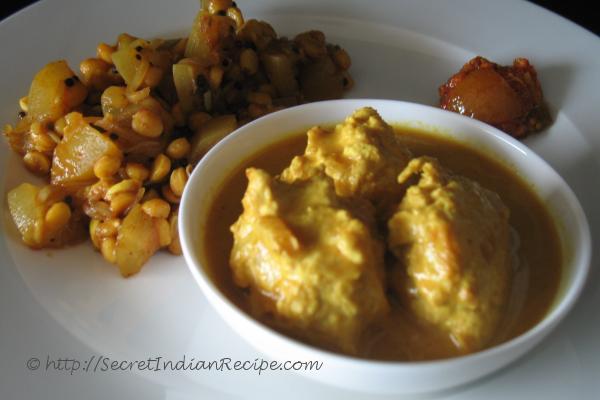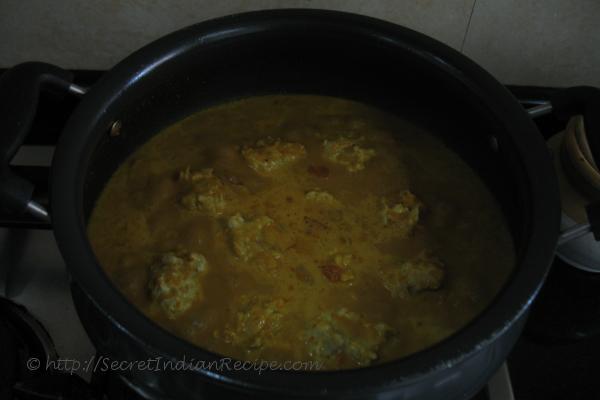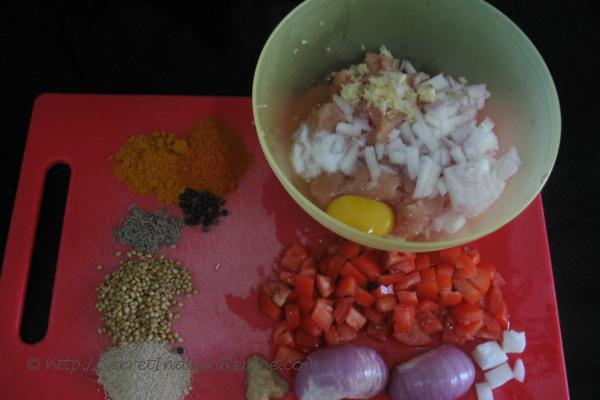 Ingredients:
For the Meatballs:
1/2 kg Chicken Mince
1 large Onion, Chopped fine
8 cloves of Garlic, grated
1 Egg
1/2 tsp Salt
For the masala:
2 tbsp Coriander seeds
1 tsp Cumin seeds
2 tsp Turmeric Powder
1 tsp Chilly Powder
1 tbsp Poppy Seeds (khas khas)
1 tsp Peppercorns
For the curry:
1 1/2 cup Coconut Milk
1 cup Water
2 large Tomatoes, Chopped
1 large Onion, Chopped
1 tsp Ginger paste or grated fresh Ginger
Salt to taste
2 tbsp Oil
Directions:
Add the Egg, Chicken Mince, Grated garlic and 1/2 tsp salt in a bowl and mix thoroughly. It will be a wet mixture, don't worry. Set it aside.
Grind together all the masala ingredients. Set aside.
Heat oil in a pan, saute the onions till translucent and add the tomato and ginger. Fry till it forms a paste.
Add the curry masala and fry off for a few seconds. Add the water and coconut milk and bring it to a boil.
When the curry is boiling, wet your hands and make loose balls of the mince filling. Drop them gently into the boiling curry.
Do not stir or move the meat balls around. Let them sit as they are and bubble away for two minutes with the lid on after all of them go in.
Now take off the lid, add salt to taste and swirl the meat balls around till they are coated in curry all over. They will cook very quickly. Let them bubble for two more minutes and switch off the flame.
Serve hot with Rice or Roti. Enjoy!
Other Indian Recipes that you may Like !