Goan Prawn Curry
The kitchen is the heart of your home. Now if you love cooking just the way I do I'm sure you would agree with this. It is your space to recreate a magical recipe or experiment with another or perhaps follow one that has been handed down from one generation to another. A very warm welcome into my kitchen dear readers and here is a recipe for a Goan Prawn Curry. A recipe handed down by my mother-in-law and one that I treasure.
It has over the years become my to go Curry and a family favorite too.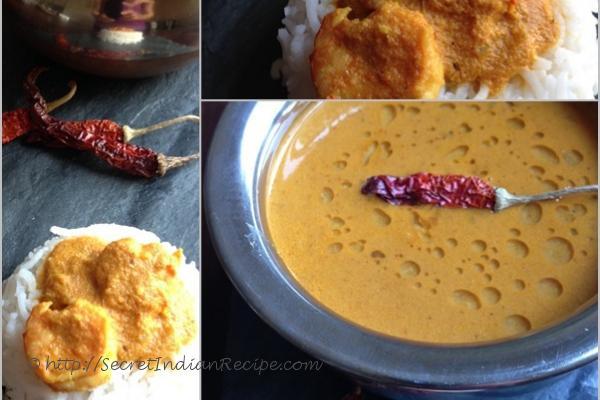 Ingredients:
◾250-300 grams medium Prawns ( De-shelled and deveined)
◾1 medium Onion (finely chopped)
◾1/2 teaspoon Turmeric powder
◾1/2 teaspoon Red chili powder
◾Salt to taste
◾3 tablespoons Coconut Oil
To be grounded to a fine paste:
◾100 grams fresh grated Coconut
◾4-6 Red Chilies (preferably Bedgi)
2-4 pods Garlic
1 teaspoon roasted Coriander seeds
1 teaspoon roasted Cumin seeds
A small ball of Tamarind
1/2 teaspoon Peppercorns
3 tablespoons Coconut Oil
Directions:
Wash the prawns under water and marinate with a pinch of turmeric and chili powder and keep aside.
Grind all the ingredients under the paste mixture with a little water.
Heat some coconut Oil in a pan and add the Onions and fry till medium brown.
Add the prawns and mix well. Cook for about 4-5 minutes or till prawns are cooked.
Add the grounded mixture and fry for 2-3 minutes. Now add sufficient water to make it a medium thick curry consistency.Let it simmer for 2-3 mintues and then switch off the gas.
Serve with rice.
Other Indian Recipes that you may Like !