Goan Prawn Curry In A Hurry
This is a quick and easy recipe for a curry when I don't have much time to devote to cooking. It happens to be a family favourite, not too spicy, so my little miss enjoys it too. If you would like to alter the spice at any time, just add a bit of chilly powder to the masala. Also, I don't add vinegar myself, but if you like a little tang in your curry, please go ahead. A Tbsp. of brown vinegar should be fine. I normally scrape a coconut and use it a few times during the week. I make small portions and freeze what I am not using immediately. So I always have some on hand when I`m in a pinch. I would normally serve this with a side of rice and a vegetable.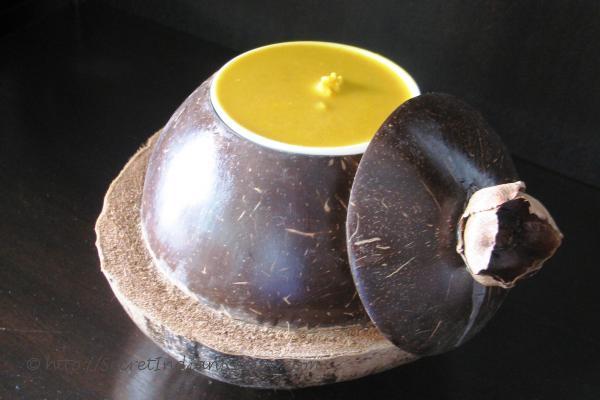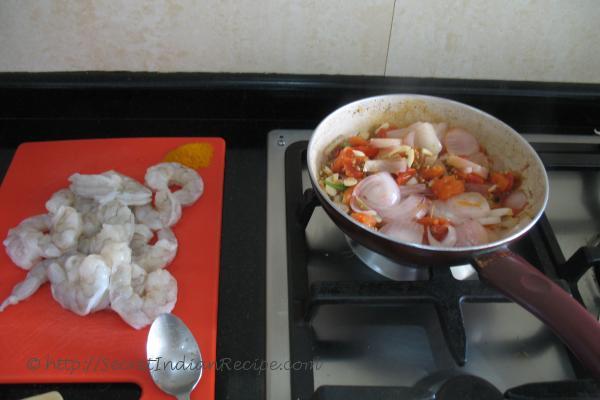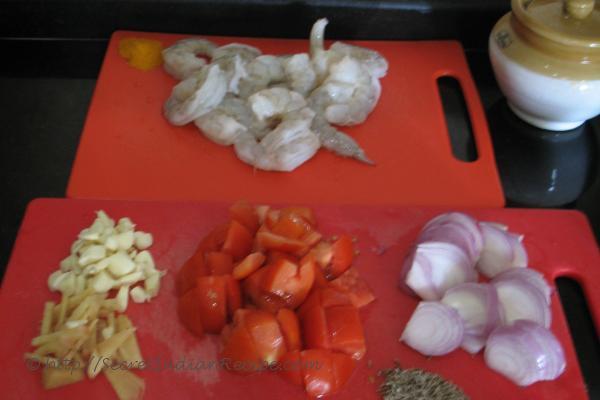 Ingredients:
Ingredients: • 300 gms Prawns, shelled and deveined •
• 1 large Onion, sliced. •
2 Tomatoes, chopped •
3 Green Chillies, slit. •
1 inch Ginger, julienned
6 cloves Garlic roughly chopped •
2 tbsp Coriander seeds •
1 tbsp. Cumin seeds (Jeera) •
5-6 Peppercorns •
1/2 a Scrapped Coconut
salt to taste
Directions:
Method: • Place all the processed ingredients (besides the prawns) in a pan on low heat for about five minutes. This lets the tomatoes, ginger, garlic and onions wilt a little and makes the curry oh so yummy!
Let this cool and put it in the mixer jug with the water.
Blitz on high till you get a smooth curry like paste. Add a little water at a time if you find it too thick.
Pour this golden liquid in a vessel and let it come to a boil. Add the prawns, let the curry come to a boil again and reduce the flame to a simmer.
Let the curry simmer for a few minutes till your prawns are just done.
Salt to taste. You can also add a dash of vinegar if you like a tang. Enjoy!
Other Indian Recipes that you may Like !