Goan Roast Chicken
Lots of my chicken recipes are ones you can freeze and bake at a later date. I`m a working mum, sometimes, if I don't plan ahead or out of sheer laziness, I run out of food ideas for dinner. This chicken roast has come to the rescue time and again. I marinate a whole bunch of legs at a time and freeze them. Just pop them in an oven safe dish, increase the cooking time by 20 minutes and you are good to go. With a veggie side, what more could you ask for? You can also grind the masala and keep it in the fridge for a month. Without the curd of course. Marinate your fresh from the market chicken for 45 minutes and you have a dish that's done in under 2 hours!
I hope you try this dish and enjoy it! :)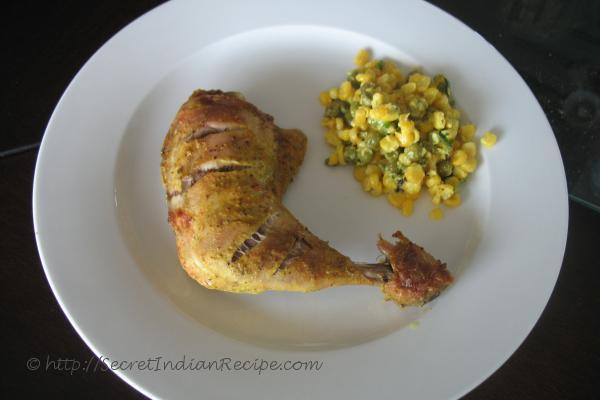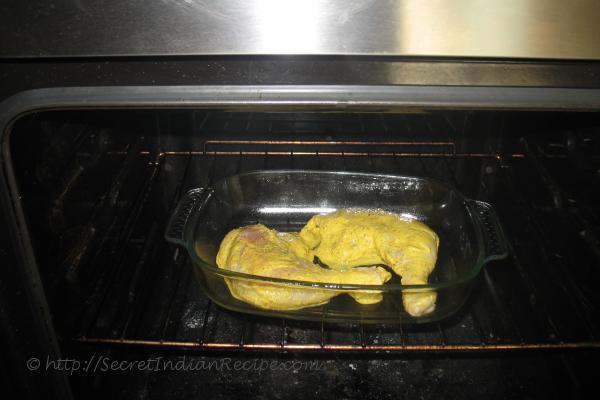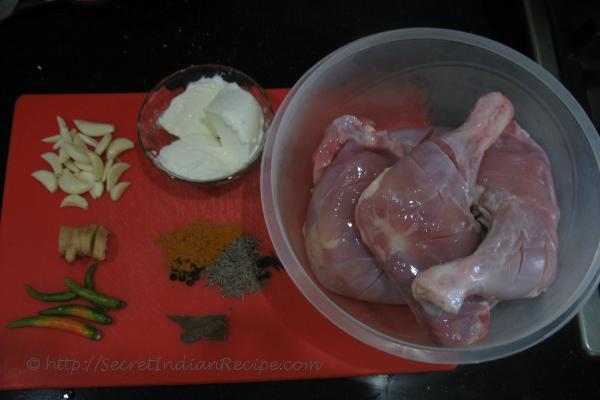 Ingredients:
2 full Chicken Legs, Skin off
1 inch Ginger
15 Garlic Cloves
2 tbsp Vinegar
1 piece Cinnamon
10 Peppercorns
6 Cloves
1 tsp Cumin
1/2 tsp Turmeric Powder
5 tbsp Curd
3 Green Chillies
Salt to taste
1 tbsp Oil
Directions:
Heat the oven to 180 degrees. Grind Ginger, Garlic, Cinnamon, Pepper, Cloves, Cumin seeds , green chillies along with vinegar.
Then make two slits on each drumstick and add the ground paste to it along with salt and curd for some time.
Marinate for 45 minutes or overnight.
Transfer the chicken to an oven safe dish.Then put it in the preheated oven for 45 minutes. Turn the casserole half-way through the cooking time.
Once the chicken is done garnish it with onion rings and lemon pieces. Enjoy!
Other Indian Recipes that you may Like !