Goda Masala
3rd GODA MASALA
This specific Goda Masala is used in Vegeterian dishes in most of the Mharashtrian Brahmins families to make Bharli Wangi ( Stuffed Brnjal), Masale Bhat, Dalichi Aamti ( Arharr ki Dal), Chinch Gulachi Aamti ( Harahar ki dal with Tamrind and Jagarry, Dalimbyachi Usal ( field bean or lablab), Black eyed beans and all type of lentils.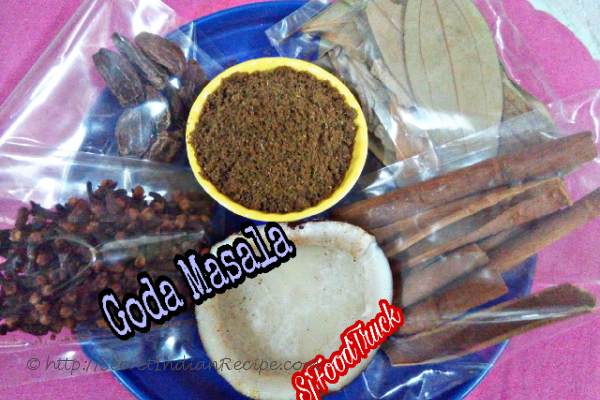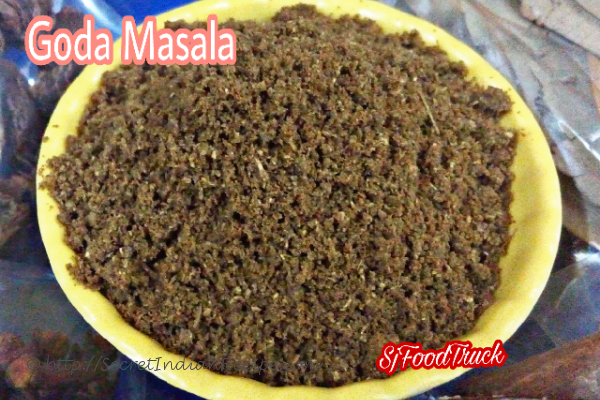 Ingredients:
CORANDER SEEDS 1.00 KGS
CLOVES 20 GMS
CINAMON 20GMS
BAY LEAF 20 GMS
LICHEN 20 GMS
BLACK CUMIN SEEDS 100 GMS
CUMIN SEEDS 50 GMS
WHOLE BLACK ASAFOEDITA 50 GMS
SHREDED DRY COCONUT 200 GMS
SESAME SEEDS 150 GMS
OIL 20 GMS
Directions:
Heat the pan and dry roast Sesame seeds& dry coconut separately.
Heat oil in a pan and roast each separately coriander seeds,cloves, cinamon, bay leaf, black cumin seeds ( Shahajeera), Cumin Seeds, Whole black asafoedita ,
Roast till a nice aroma is given out. Mix all the ingredients, cool and grind to a powder. Cool and store in airtight containers.