Golden Mylk / Turmeric Latte
This golden latte is getting popular from Sydney to UK streets. Everyone is so obsessed with the goodness of this herb that it became a winner as global health fad. The use of turmeric dates back nearly 4000 years to the Vedic culture in India. Erode, a city in the South Indian state of Tamil Nadu, is the world's largest producer of turmeric became the "Yellow City" of India. The name turmeric derives from the Latin word terra merita (meritorious earth), referring to the color of ground .In India everyone is familiar with turmeric milk "Haldi wali doodh" since childhood ,as this is the first medicine every Mom gives her child when they get cold. When the whole world is getting crazy after Turmeric-Latte , it's an old known face to us. Interestingly people In South Africa, use turmeric in a traditional way to give boiled white rice a golden color.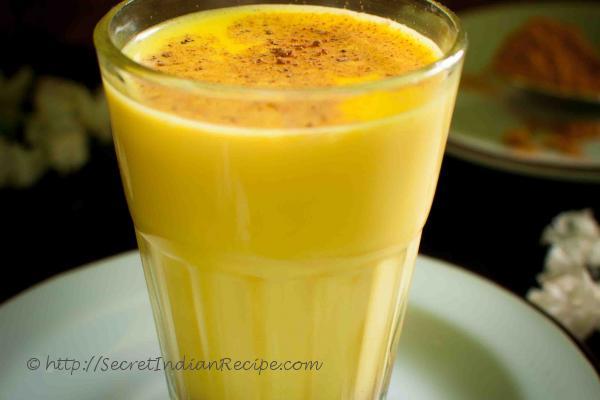 Ingredients:
Almond Milk/coconut milk 2 cups
Turmeric Paste / Organic turmeric powder1.5 tsps
Black pepper powder 1 tsp
Cinnamon powder1/2 tsp
Coconut oil (opt)2 drops
Directions:
Warm Milk for not more than a minute with black pepper powder at slow flame.
Serve in tea-cup adding a pinch of cinnamon powder.
Add a drop of coconut oil in each cup.