Golden Pebbles (green Gram Fritters)
This lovely moong dal delicacy is easy to make and the best to savour in the rainy season with a nice cuppa coffee :)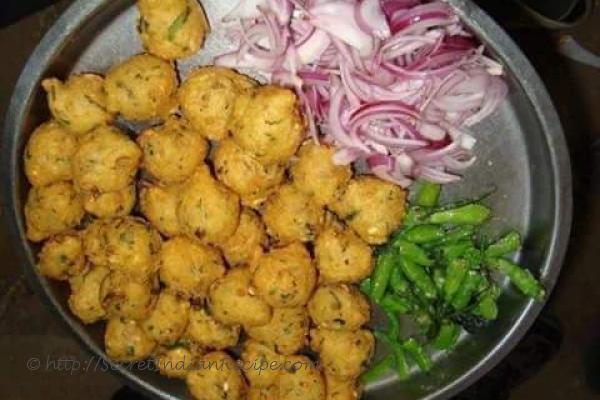 Ingredients:
Moong dal (Split Green gram)- 2 cups
Green chillies -7/8
Ginger - Garlic paste - 2 spoons
Jeera ( Cumin) - 1 spoon
Coriander leaves - 1 bunch
Chopped Onions - 2 pcs
Salt to taste
Directions:
Soak moong dal for 2 hours.
Drain the water and add chopped green chillies, ginger garlic paste, Jeera and chopped coriander leaves.
Grind it to paste and add finely chopped onions and salt to taste.
Mix well and fry it into small portions till golden brown.
Footnotes:
Golden pebbles can be served with hot cup of coffee and fried chillies on a rainy day.