Gongura Chicken (chicken Cooked With Sorrel Leaves)
Gongura is a kind of spinach also called Khatta saag or the tangy spinach for its sour taste. It is found in the South of India but popular in the Andhra cuisine. It can be added to lentils, meats , chutneys and there is an exclusive gongura pickle as well. If you plan to cook your meats with these leaves, you can also add some spinach or fenugreek leaves for some thick gravy. This is an optional step but I have done it for this recipe. These leaves should be consumed in moderate quantity, because they do cause tummy ache.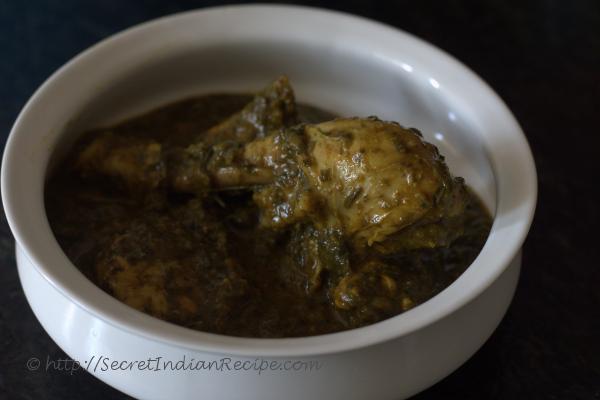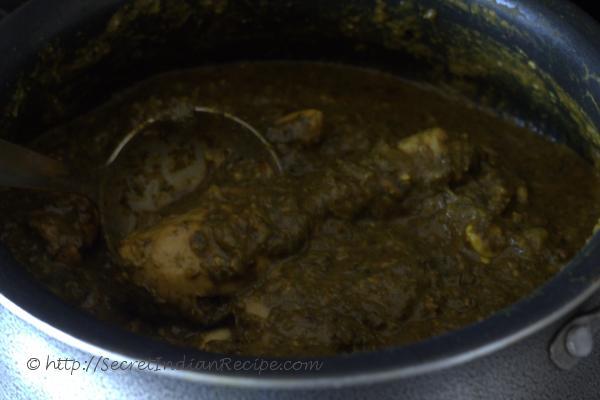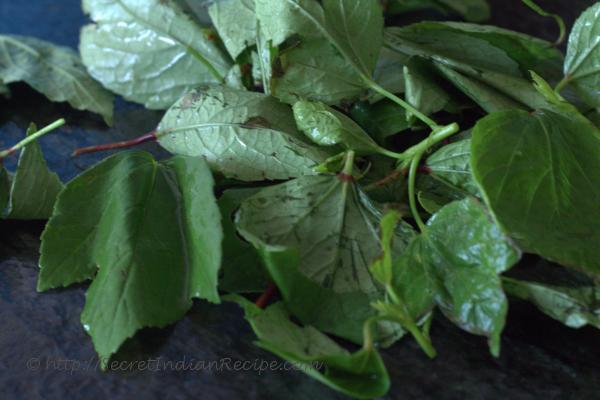 Ingredients:
Chicken- 1 kg
Sorrel leaves- 2 bunches
Spinach(palak)- 2 bunches
Onion-2
Ginger-garlic paste- 2 tsp
Green Chilies-4
Curry leaves- 1 sprig
Tomatoes-2
Chili powder- 1 tsp
Coriander powder- 1 tsp
Garam Masala- 1 tsp
Turmeric powder- 1/2 tsp
Oil- 3 tsp
Salt- to taste
Directions:
Separate the leaves from the stalks and wash them. Clean the spinach and chop them roughly.
Blanch the leaves and puree them after straining them off the water.
Reserve the stock from blanching the leaves for later use. Alternatively, you can also saute the leaves and puree them.
In a pan, heat some oil. Add the curry leaves and onions and saute till they turn golden.
Add minced ginger and garlic and slit green chilies after this and saute till they brown. Add the tomatoes followed by salt after this and cook till the tomatoes wilt.
Add the spice powders at this point and saute till they roast well. Now add the chicken and cook the chicken along with spices for two to three minutes.
Now add the chicken and cook the chicken along with spices for two to three minutes.
Add the puree of spinach and sorrel and cover and cook the chicken. Ad the stock reserved if you want a runny gravy.
Cook the chicken for 15-20 minutes over medium flame till it cooks to soft and succulent state.
The chicken will release sufficient water to add to the gravy, so you can cook the chicken for 2-3 minutes on high flame to reduce the water content.
Take the curry off the flame after letting it simmer for the last 3 minutes. Serve with rice or rotis.