Gothambu Puttu (steamed Wheat Cake)
I love puttu though mostly I am told that it is too dry that it would need a stick to shove down one's throat. I am always fascinated with the cylindrical shape of the puttu maker. I have not seen any kitchen utensil in this dimension. Now a days with diabetes rocking our health cards we Keralites have substituted rice flour with wheat,oats,semolina and ragi. I guess we find this easier than making dosas and rotis with other flours. So here's my favourite- the wheat puttu. I find it an easy alternative to rotis on days I am lazy to knead or roll rotis. If you do not have a puttu maker try getting the coconut shell ones it is smaller and can be steamed on top of a pressure cooker. Even the cylindrical puttu makers have versions that can be steamed on top of pressure cookers so you don't need to store the puttu pot exclusively.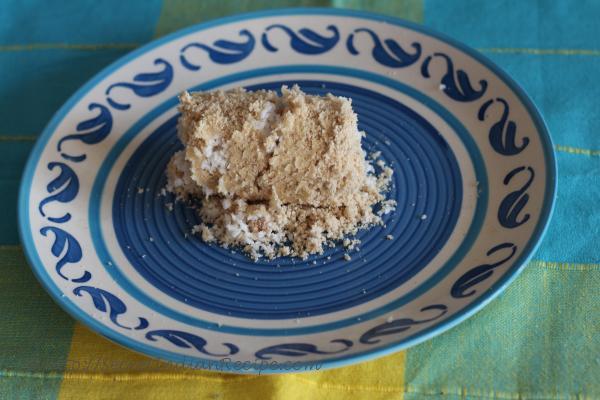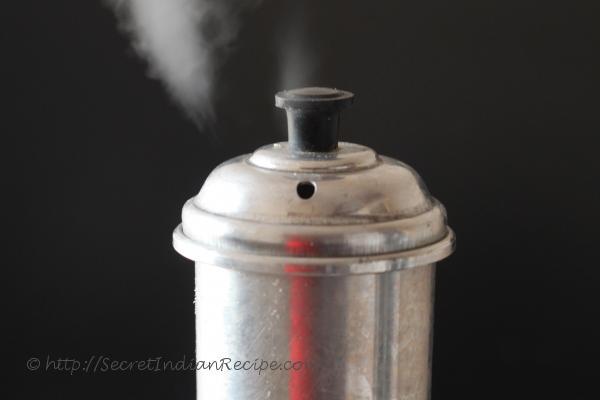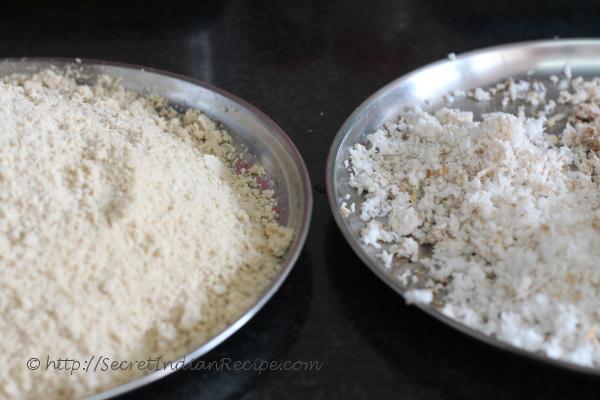 Ingredients:
Wheat flour- 2 cups
Warm water- 1/2 cup
Salt- 1/4 tsp
Grated coconut- 1 cup
Directions:
Dry roast the wheat flour for 2 minutes, in a deep pan. Once the flour cools add warm water little by little and and mix with a spoon.
You will soon find big lumps of dough. Let it cool down.
Once the dough cools down, run it in a grinder. I prefer the smallest jar.
Now you will get finely powdered wet wheat powder. This will resemble how the rice flour looks when wet for puttu making.
Heat water in a steamer/pressure cooker/puttu maker. Add the sieve to the puttu cylinder. Now add a little grated coconut.
Alternately layer the flour and grated coconut, a fistful each time till the top of the cylinder.
Steam for 10-15 minutes and then using the wooden spoon push the puttu from the end with the sieve out onto a plate.
Serve with black chickpea curry, chicken or egg curry. Sugar and banana is also a great combination with puttu.
Footnotes:
Puttu maker is a two piece utensil with a pot below and cylindrical shaped tube above. This tube has small disc like metal sieve to stop flour from falling into the pot.
The wet flour and other ingredients are added into the cylinder and the puttu is then steamed. It comes out as a single long steamed cake.