Gothumai Rava Upma - (dalia) Bulgur Upma
Bulgur (Dalia) is a rich source of fibre, protein and has higher levels of vitamins and minerals. It's a good dish for children and women. It's a universal cereal used across globe. Enjoy this recipe and I' am sure you will like it.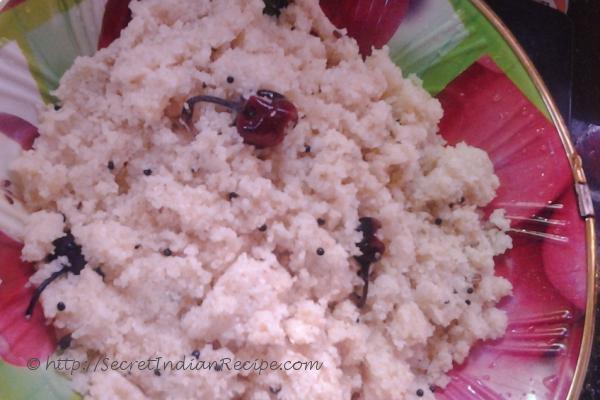 Ingredients:
Bulgur (Dalia) - 2 cups
Onions - 2 finely chopped (Big onions)
Crushed garlic pods - 5
Dry red chilies - 5
Vegetable oil - 2 tbsp.
Salt - as per taste
Cumin seeds - 1 tbsp.
Mustard seeds - 1/2 tsp.
Water
Directions:
Place a pan on low flame and add oil.
Once oil is hot, add mustard seeds and wait for mustard seeds to splutter.
As the mustard seeds start to splutter follow it by adding cumin seeds and dry red chilies.
Saute it for few seconds and add chopped onions. Saute the onions till it turns golden brown.
Add peeled & crushed garlic pods into the pan and saute for a minute. Now it's time to add water to the mixture.
The water proportion is 1:2. For one cup of bulgur, it's 2 cups of water. Pour the water to the pan and add some salt.
Check if the salt taste in water is perfect and then place a lid on the pan and leave the water to boil.
In approximately 2 minutes you will see the water boiling, at this stage add the bulgur to it and stir it well.
After stirring it well you may place a lid on the pan, so the bulgur won't spill out while it's been cooked.
In approximately 3-5 minutes the bulgur will be completely cooked. Remove it from flame.
Serve it hot with any spicy chutney or may sprinkle some sugar on top of upma and have it.