Green Masala Paplet Fry (pomfret Fry)
A simple fish fry in green masala.. Pomfret is one of the most easiest fish to prepare. I usually dont cook a lot of fish at home, but when I do, it has to be pomfret/ paplet. This recipe is not a traditional or regional one, its just my recipe! my taste :)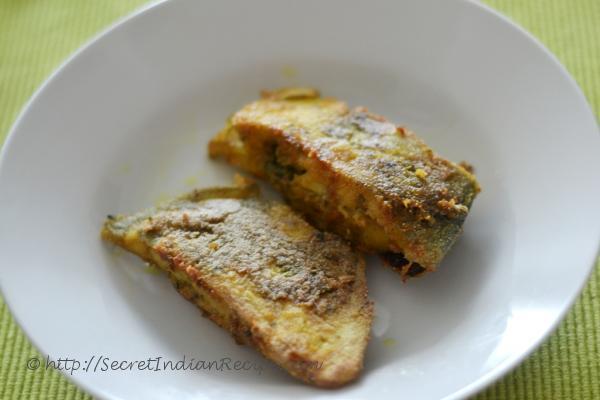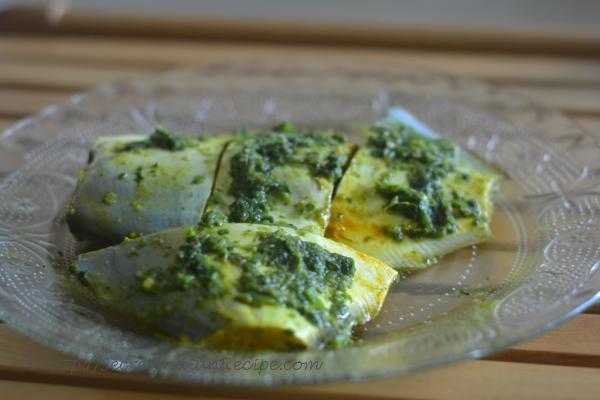 Ingredients:
Pomfret 2
Coriander 1 cup
Pudina leaves 1/2 Cup
Garlic 2 cloves
Salt 1/2 tsp
Turmeric 1/2 tsp
Green chili 1
Oil for frying
Rice flour for coating
Directions:
In this recipe use a medium sized pomfret and do not cut in half, just give three slits in the centre. My fish monger accidentally cut the small pomfret into two :( But well you can make sure that its not cut it just needs to be slit in center
Slit, clean and wash the fish and set aside
To make the green masala blend together all the above ingredients except oil and rice flour.
Now apply this masala on to the fish, apply generously inside out.
Refrigerate the fish (do not freeze) and leave it in the masala marinade for 30mins
After 30 mins, heat oil for shallow frying.
Take the rice flour in a plate, coat the fish on both sides with the rice flour and add the pcs one by one and cook on both sides for 3 mins each
The fish may take more or less time depending on the size/ thickness.
Serve it hot with dal chawal or just like that as a starter
Other Indian Recipes that you may Like !