Green Masala Prawn Pulav
This is one of the dishes that I make on a Lazy Sunday. You know, when you have had a busy week and just want to make a hot, wholesome dish for everyone, no muss, no fuss. It was one of those Sundays. Work was maddening and Little miss wanted some quality time with Mum and Dad.So this easy peasy Prawn Pulav is perfect!
Just some sliced Cucumber and tomatoes are enough to eat along with this dish. I have a glut of tiny prawns in the house. Serves me right for getting carried away with what my fisher monger says. Anyway, I have a great recipe for Prawn Rissoies coming up too. I`m sure that will help me finish them all.
I hope you try this recipe and enjoy it with your family. I know I have :)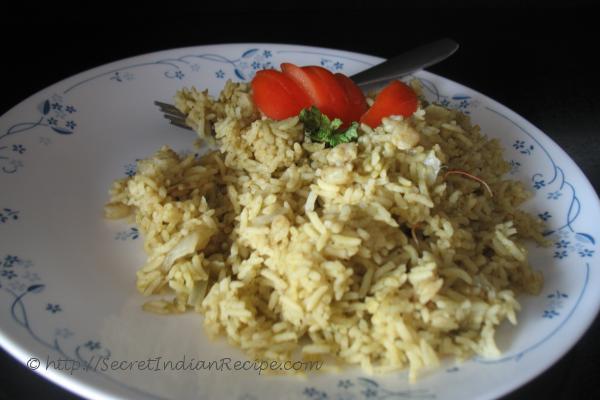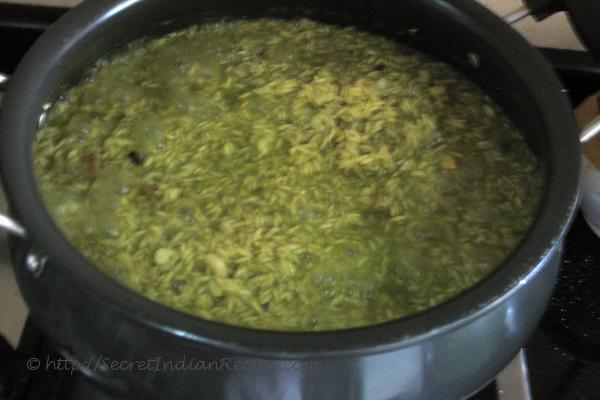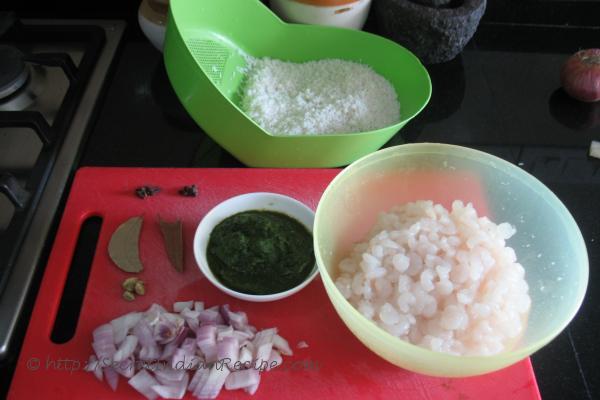 Ingredients:
2 cups Rice, washed and drained
2 cups Prawns, washed and cleaned
1/2 cup of Green Masala ( recipe coming up)
1 Large Onion, Chopped
1 Bay leaf
4 Cardamon pods
5 Peppercorns
5 Cloves
1-2 inches of Cinnamon
Masala:
1 small bunch Coriander leaves ( about 1 cup)
4 cloves Garlic
1/2 inch Ginger
1/2 tsp Cumin seeds
1 tbsp Coriander seeds
4 green chillies
4.5 cups Water
Salt to taste
Directions:
Make the green masala by grinding all the masala ingredients in the mixer.
Heat oil in a vessel and fry the whole spices. Saute them till they release their flavour. This will take 2-3 seconds. Add the onions and fry them till they are translucent.
Add the washed rice and fry for some time while mixing thoroughly.
Add the green masala and stir thoroughly.
Add the prawns and mix again.
Add all of the water and salt to taste. Mix it thoroughly once and close the lid.
When the water starts boiling, reduce the flame to a simmer. Keep simmering for 20 minutes, till all the water has evaporated.
When the rice is cooked, take it off the flame and keep it covered for 5 minutes.
Serve hot and Enjoy!