Green Pea Stuffed Potato Cutlets (potato Cutlets Stuffed With A Spicy Green Pea Filling)
Evenings are a time to snack. Tired and hungry as the family gathers in the living room, sharing the day's experiences with each other – it is a good time to serve a hot snack. Peas stuffed potato cutlets are made with a spicy filling of peas in a cover of boiled and mashed potatoes. The ginger and green chilli add bursts of flavour to the cutlets. The garam masala makes it adequately spicy. The simple breaded cover of potatoes provides a soft yet crunchy exterior to the cutlets.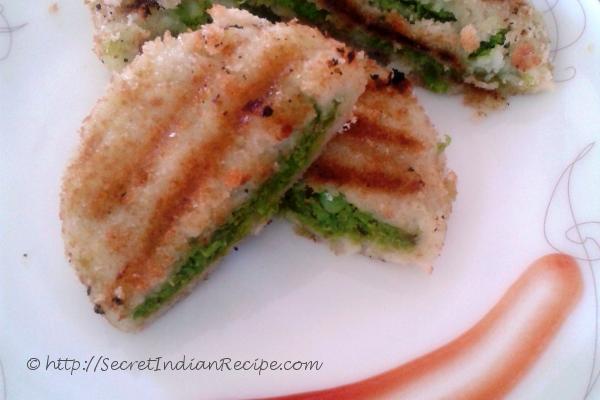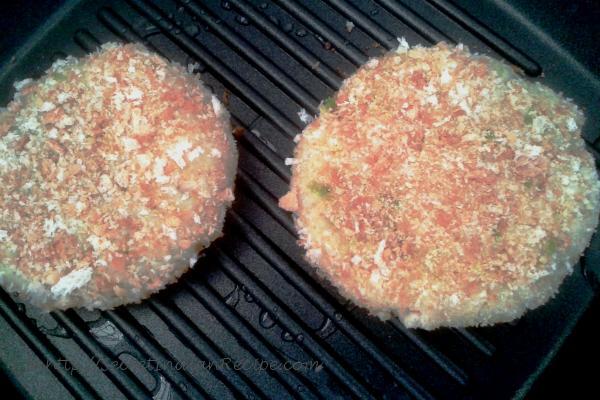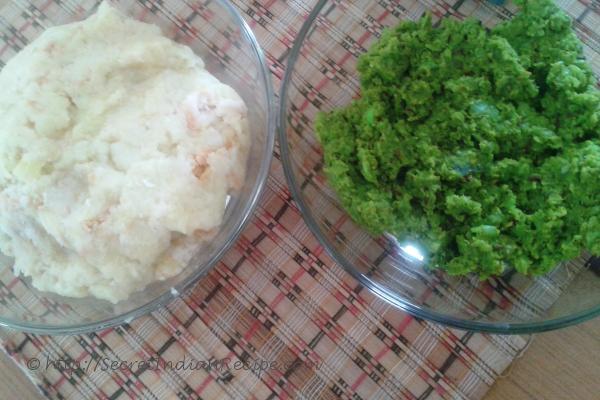 Ingredients:
1 cup boiled and mashed potatoes
2 slices of bread
½ cup dry bread crumbs for coating cutlets
2 tbsp oil for shallow frying
Salt to taste
For the filling- 1 cup peas
1 tsp cumin seeds
1 tsp turmeric powder
1 tsp chilli powder
1 tsp homemade garam masala
1 inch piece of ginger
1 green chilli
Salt to taste
½ tbsp oil to cook the filling
Directions:
Boil and mash potatoes.
Add salt.
Dip 2 slices of bread in water, squeeze to remove water.
Crush and mix with the potatoes and set aside.
Grind the peas with ginger and green chilli.
Heat half a tbsp of oil in the pan.
Add cumin to the hot oil and when it crackles, add turmeric and chilli powder.
Transfer the ground peas into the pan.
Sauté for 4 minutes and add salt.
Cover and cook for 2 minutes on low heat.
Shape the mashed potatoes into balls, flatten and fill with the peas filling.
Cover with bread crumbs and shallow fry in a grill pan.
Serve hot with tomato ketchup.