Gujrati Muthiya (gramflour And Fenugreek Leaves Dumplings)
Traditionally these are made by grinding Bengal gram but now a days you can substitute it with gram flour to make the procedure easy and quick. However if you want crispy Muthiyas then take the pain of soaking and grinding the Bengal grams. These muthiyas are usually fried in oil but you can always steam them to opt for a healthier version. Or, you can steam them and then shallow fry them in oil. This way they will soak less oil. In my recipe, I have substituted fresh fenugreek leaves to dried ones.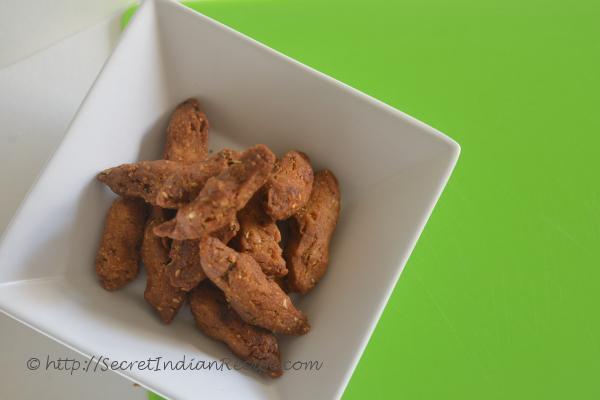 Ingredients:
Bengal gram – 1 cup
Fresh Fenugreek Leaves or dried leaves – 1/2 cup / 3-4 tablespoons
Cumin seeds – ½ tablespoons
Ginger – 1 inch piece
Garlic – 6-7 cloves
Green chilies – 2-3
Coriander seeds – ½ tablespoons
Turmeric powder – 1 teaspoon
Salt to taste –
Curd or lemon juice – 1-2 tablespoons optional
Curd or lemon juice – 1-2 tablespoons optional Oil to fry.
Directions:
Soak the Bengal gram for 4 hours in hot water.
Grind Bengal gram, ginger, garlic, chilies, cumin and coriander in a grinder into a paste. Do not add water as it will make binding difficult.
Pour the grounded batter into a bowl. Add chopped fenugreek leaves or dried leaves, salt to taste and curd or lemon juice if willing to.
Mix and make small dumplings.
Heat oil in a pan and fry the dumplings over low flame.
Enjoy your crispy hot muthiyas with any dip of your choice.