Gulab Jamun (sweet Indian Dumplings In Sugar Syrup)
Holiday season is here!! It's time to cook up some sweet dishes. I tried my hands on the famous Gulab Jamun, and they turned out to be amazing. Sharing my recipe for you to try :)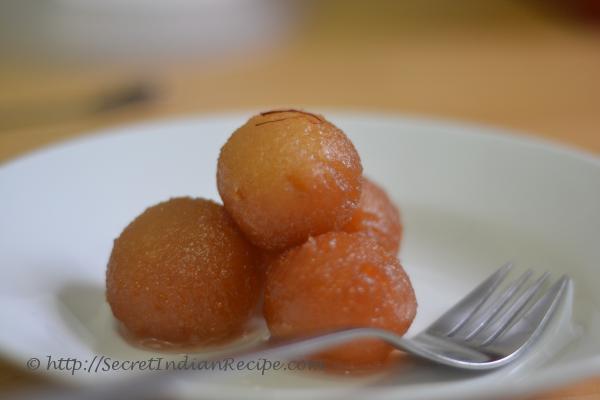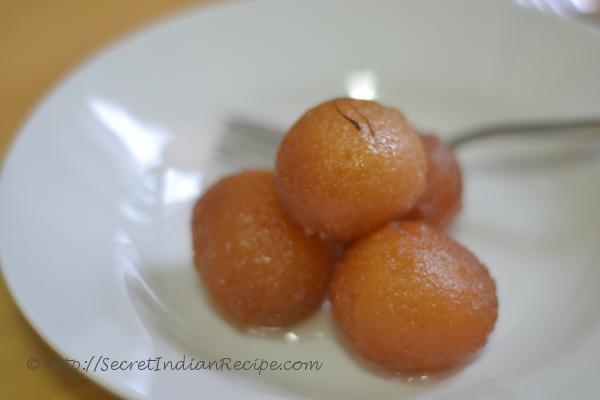 Ingredients:
4 Cups Milk Powder:
2 Tbsp Khoya
4 Tsp Dalda / Ghee or any shortening
1 Tsp Baking Powder
1/4 th Cup Maida
3 Cups Sugar
3 1/2 Cups of Water
Oil for Deep Frying
1 Tsp Roase water
Warm Milk as required to knead
Directions:
In a bowl, take Maida, khoya, milk powder, dalda and baking powder, mix them well. Taking littlw warm milk at a time knead the mixture to soft pliable dough. Keep covered with a clean cloth for 10 mins
In a deep thick bottomed pan, combine water and sugar. Place it on medium heat to make sugar syrup. let it boil till all sugar melts. Add rose water.
When the sugar melts let it continue simmering on very very low heat. We need the sugar syrup to be warm when we put in the Gulab Jamuns
Heat oil, make small round dumplings of the dough. Make sure the dumplings are smooth without cracks.
Slowly deep fry the dumplings on medium heat. Fry till they turn a little darker golden brown, remove and dip into the sugar syrup.
Let the jamuns ret in the syrup for 20 mins.
Serve hot or cold or enjoy the Gulab Jamun with ice cream or Kulfi.
Footnotes:
You may also add a pinch of cardamom powder in the dough.
A few saffron strands may also be added to the syrup.