Rhomesecret Recipe : Gulgule In Rabdi
A recipe prepared at Renaissance Mumbai as a part of RHomeSecret Event : Gulgule in Rabdi ( Sweet Dumplings in densed condensed Milk)
Gulgule is a North Indian Sweet Dish. Originally from Uttar Pradesh, this is made by new brides when they enter kitchen for the first time. This is an occassion for the Bride to showcase her cooking skills to her New Family.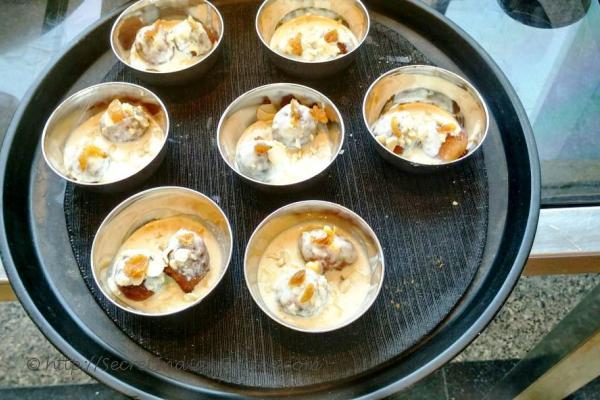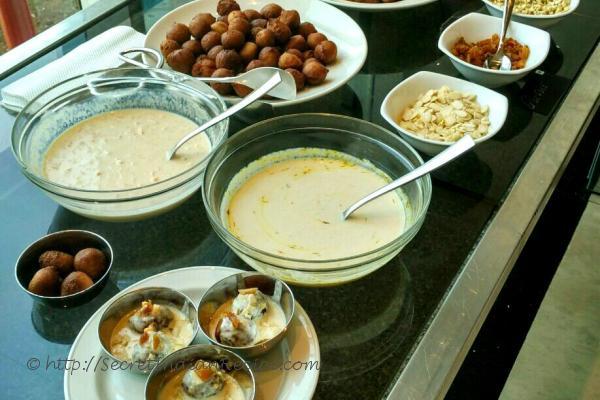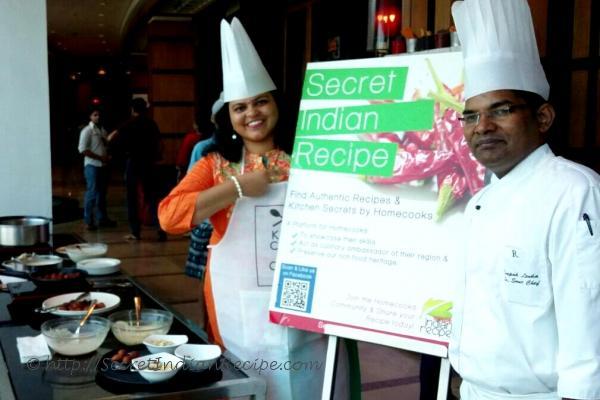 Ingredients:
For GulGule:
Whole Wheat Flour : 1 Cup
Jaggery (Gur) : 1/2 Cup
Crushed saunf / Fennel seeds : 1 tsp
Dessicated Coconut : 1 tbsp
Milk : 1 Cup
Pinch Of Baking Soda (Optional)
For Rabdi:
Full Cream Milk : 1 Litre
Condensed Milk : 1 Cup
Elaichi Powder : 1 tsp
Few Strands Kesar
Dry fruits for Garnishing
Directions:
FOR GULGULE Mix all the ingredients and keep aside for 30 minutes. If instant needed you can add Soda.
The batter should have Pakoda Consistency.
Heat Oil in kadai , drop small pakoda size balls and deep fry till golden brown.
Remove on kitchen Napkin.
Serve with Rabri or you can relish as a side snack too.
FOR RABDI
Soak Kesar in 2 tbsp of warm milk for 30 minutes.
In Kadai , boil milk, simmer the milk stirring continuously. Let it reduce to half original quantity. Add 1 cup of condensed milk.
Boil it for 6-8 minutes stirring continuously.
Add soaked Kesar & Elaichi Powder. Remove from flame & garnish with Dry-Fruits.
TO SERVE: Place the Gulgule in a bowl and pour some rabdi on top. Serve hot!
Footnotes:
Recipe Yields Approximately 20-25 Gulgule