Hara Matar Aur Paneer Kofta (green Pea And Cottage Cheese Dumpling In Creamy Sauce)
With Winter, Green Pea is back on Indian dining table. In my house also we have started cooking different recipes of Green Pea. My son, loves to munch on fritters for his evening snack. Yesterday, I made these green Pea stuffed Paneer dumplings and he loved them. However there were few dumplings left and I quickly made a gravy so that I can serve them as side dish for Dinner. The Experiment was successful and everyone liked it. Here is the recipe.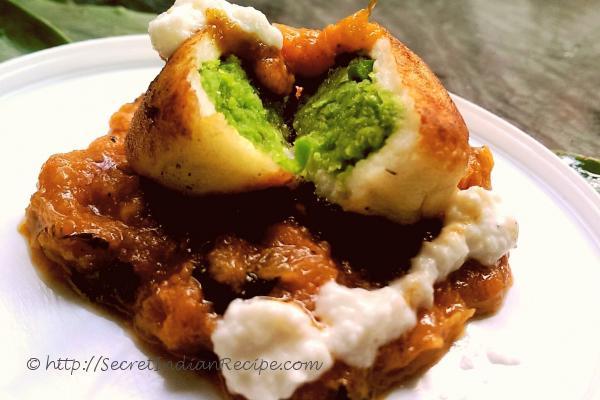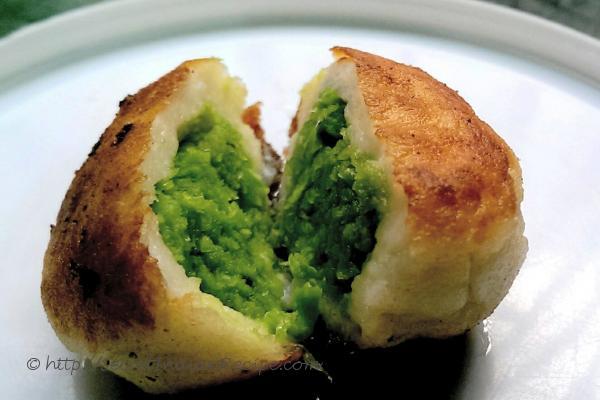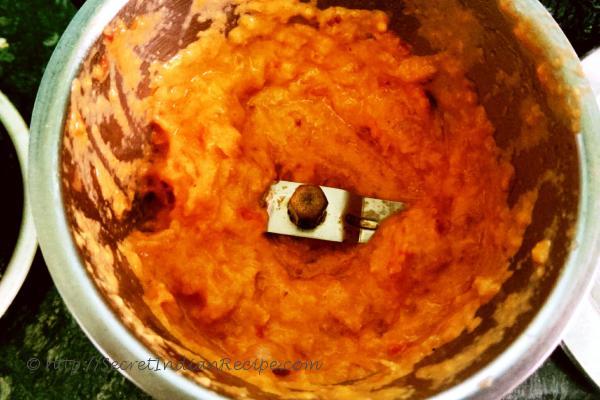 Ingredients:
(For Kofta)
Paneer – 150 grams
Matar – Coarsely grounded about 4-5 tablespoons
Grated ginger – ½ teaspoon
Cumin seeds – ½ teaspoon
Garam masala powder – A pinch
Chopped Coriander Leaves – 1 tablespoon
Chopped green chilies – 1-2
Salt to taste
Cornflour or Refined flour – 1-2 tablespoons
Oil to fry kofta
For Gravy
Onion – 1 small sized chopped
Tomato – 1 small sized chopped
Ginger – ½ inch piece
Garlic – 2-3 pods
Red Chili Powder – As per taste
Turmeric Powder – a pinch
Salt and Sugar to taste
Oil – 1 tablespoons
Kasuri Meethi (Dry Fenugreek leaves) – ½ teaspoon
Cream- to Garnish
Directions:
Begin with coarsely grounding the Green Pea without adding any water. if the quantity is less then use manual grinder.
Heat a teaspoon of oil in a pan. Add cumin seeds and let it splutter. Add the grounded pea, chopped coriander, green chilies, ginger, garam masala powder and salt and mix. Sauté for few seconds or till the water evaporates. Take out on a plate and keep aside.
Mash the Paneer on a plate and sprinkle the cornflour or Maida over it. Mix and knead till you get a smooth dough. Divide the dough into equal sized balls.
Fill each ball with some matar/ pea stuffing and again roll into a smooth kofta.
Heat oil in a pan over low flame and fry the kofta till light golden. Keep aside.
For the gravy grind onion, ginger, garlic and tomatoes into a coarse paste. Heat oil and sauté the paste for 2 mintues. Add red chili powder, turmeric powder, salt and sugar to taste and kasuri methi. Mix and cook for about a mintue.
Add ½ cup of water and bring the curry to a boil. Add cream and the Koftas and switch off the gas. Cover the pan with a lid and keep for a mintue. Serve hot with Chappati or Naan.