Hare Matar Ki Kachori (green Pea Kachori)
Hare matar ki kachori is a very common recipe across India and Indians across the globe. The main ingredient is hare matar (green peas) and hence it is a seasonal recipe, mainly cooked in winter . However it is mixed with different spices across the various regions of India and hence the taste differ. Here is a recipe which is very simple but has a creative touch.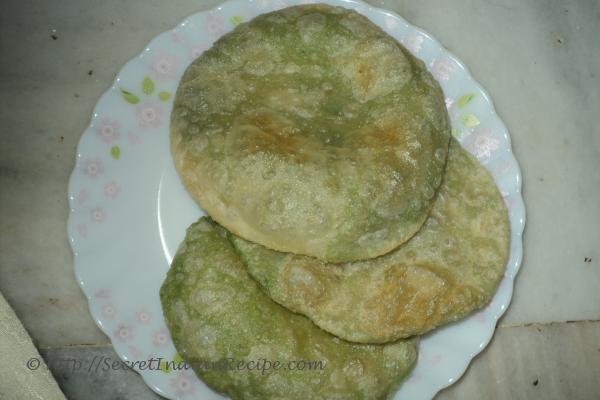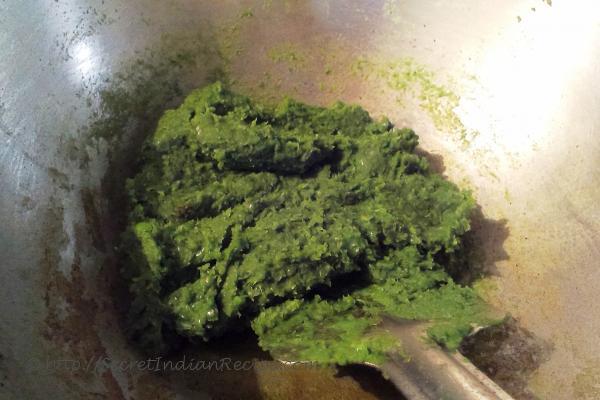 Ingredients:
Hare matar (green peas) 250 grams (9 ounce)
Coriander leaves 25 grams (1 ounce)
Garlic 5-6 cloves (one can use green garlic if available)
Green chillies 2 pieces
Salt 1/2 tablespoon
Refined oil 8 tablespoon
Mustard oil 2 tablespoon
Atta / Maida (wheat flour / refined flour) 2 cups
Directions:
Peel the matar and take out the green peas. Then Grind it along with coriander leaves, greenchillies and garlic together to form a paste.
Heat about 2 tablespoon of mustard oil and put the paste. Add salt and mix well. Sauté the paste for about 5 mintues on low flame till the water evaporates.
To make kachori, take the atta in a bowl and put 2 tablespoon of oil mix it together then put some water and make dough.
Take small balls from the dough and stuff it with peas mash.
Take a rolling spin and roll out small kachories. Switch on the cooking gas and place a pan or karahi on high flame . Put refined oil and shallow fry the 'puries'. Our matar ki kachori is ready, serve it with aloo gobhi ki sabzi.