Hariyali Dum Aloo
This recipe is a vegetarian version of Hariyali Chicken. I used Potatoes as it is one of the easiest to find ingredient in our kitchen. You can use Paneer instead of potatoes if you have any guest at home. My first encounter with this recipe was at a holiday resort in Jhargram (Jharkhand). This region has its own unique cuisine and I felt it is a mix of Bihar and Bengal. Use of Ginger is comparatively higher and thus their curries taste a little spicy. The original version of this recipe does not involve frying potatoes, instead all are combined together after marination and cooked on low flame without adding any water....Taste awesome with hot steamed rice.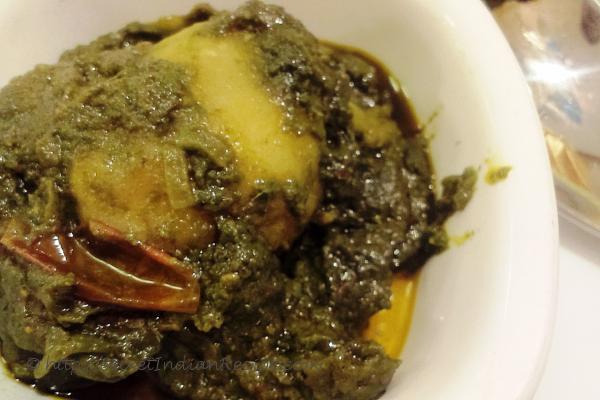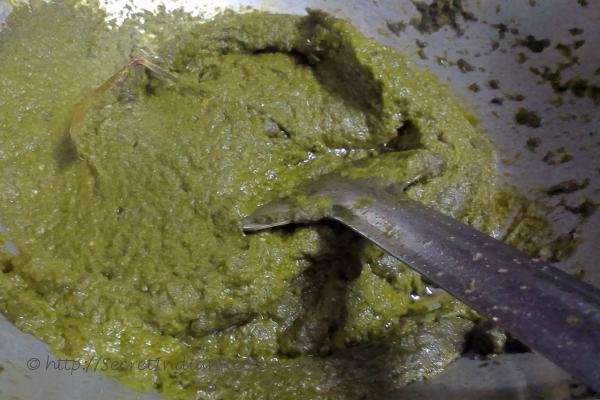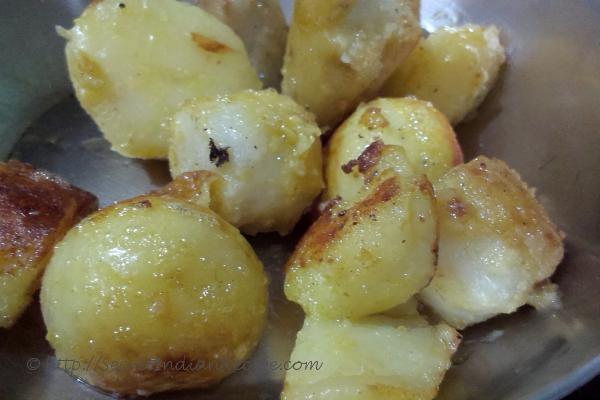 Ingredients:
Baby Potatoes - 250 grams
Palak (Spinach) - 1 bundle
Onion - 2 medim sized
Ginger and Garlic paste - 3 tablespoon ( 2 tablespoon Ginger + 1 tablespoon Garlic)
Green chilies - 3-4
Cashew paste - 4-5 tablespoon
Sugar and Salt to taste
Garam Masala - 1/2 tablespoon
Tomatoes - 2 medium sized
Oil - 5-6 tablespoon
Desi Ghee - 2 tablespoon
Bay Leaf - 1
Directions:
Boil the potatoes till almost done. Peel the skin off and marinate it with 1 tablespoon of ginger, garlic and green chili paste for 15-20 mintues.
In the meantime wash and drain the palak and put in a pan. Cook the palak for about 10 mintues on low flame. Switch off the gas and let it cool.
Grind onion and green chilies in grinder. Grind the palak coarsely and keep aside.
Now heat oil in a pan and first fry the marinated potatoes till they turn light brown. Take out and keep aside.
In the remaining oil add bay leaf, onions and green chili paste and fry for about 2 mintues. Add ginger and garlic paste, chopped tomatoes and palak paste. Fry on low heat for about 10 mintues.
Now add fried potatoes, cashew paste, garam masala and salt and sugar to taste.
If required add some water and let the gravy simmer for about 10 mintues.
Finally add ghee and switch off the gas. Serve Hot!