#holi Recipe Shahi Cocodate Thandai
Traditional Thandai with Khajur Taste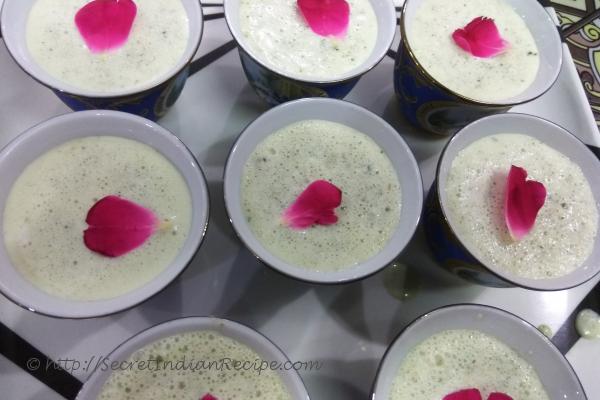 Ingredients:
4 cup coconut milk
8 nos. khajur (dates)soaked in milk
1/4 cup dry rose petals
3 tbsp melon seeds
3 tbsp poppy seeds,
10 nos. skinless almonds
1 tsp. Black pepper corn
3 tbsp lakhanavi small saunf
1 tsp cardamom pearls
1 tsp. Saffron
1/2 cup sugar
Directions:
Make fine powder from dry rose Patel s, black pepper, saunf, poppy deeds, cardamom, Melon seeds,almonds.
Make fine paste from soaked khajur(dates).
Now add dry powder, khajur paste, sugar, saffron in coconut milk and take rest for 30 minutes then blend it with blender add crushed ice while blending..garnish with rose petals and saffron.serve immediately...
Footnotes:
Healthy, Tasty and Innovative Thandai i for your Guests on HOLI