#holi Recipe Sugarfree Dates Cookies
Very tasty novelty cookies. It's made from very less ingredients.It's fireless cooking.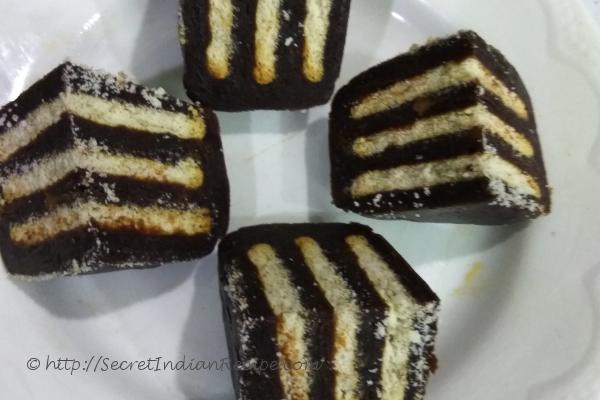 Ingredients:
500gram seedless black soft dates
9 Marie biscuits
1 tbsp ghee
1 tbsp cocoa powder
Vanilla essence
Directions:
Mash the dates very well with hand and make smooth paste ,add vanilla essence, cocoa powder.Now take little portion of dates mixture and make thin tikki or poori with help of ghee and make biscuit size poori and ensemble on one biscuit, again dates poori, biscuit, make 3 biscuits and 4 dates poori layers as well. Cover dates mixture overall biscuit sandwich. Keep in fridge for 1/2 hour. Make another biscuit dates sandwich as well. Cut the 8 pieces from 1 sandwich with very sharp knife.. serve..